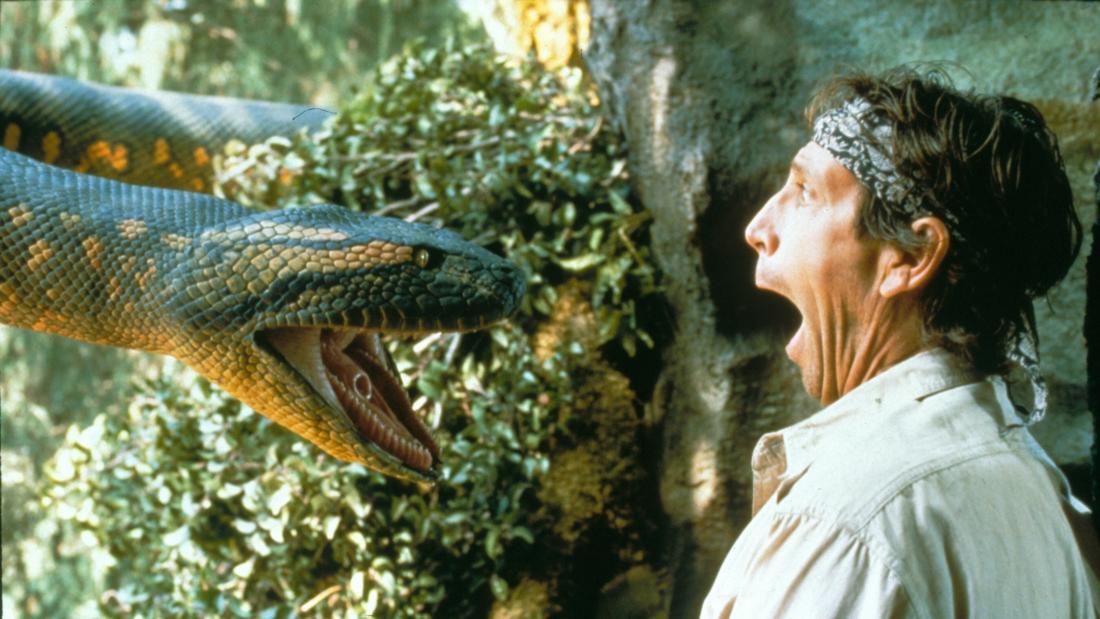 2017
with
Dr. Lesley de Souza
Conservation Biologist
Anaconda—

Wildlife Preservation
Film Synopsis
A National Geographic film crew is taken hostage by an insane hunter, who takes them along on his quest to capture the world's largest — and deadliest — snake.
A documentary crew, headed by anthropologist Steve Cale (Eric Stoltz) and director Terri Flores (Jennifer Lopez), journeys to the depths of the Amazon in search of the mysterious Shirishama Indians. En route, they rescue a hunter (Jon Voight) from his sinking boat and take him on board. After the ship's captain is attacked by a poisonous insect and goes comatose, the hunter commandeers the boat, takes the crew hostage, and drags them along on his insane quest to capture a giant anaconda.
About the Speaker
Dr. Lesley de Souza is a conservation biologist and explorer helping protect communities biologically and culturally at risk through scientific research and community-based conservation.
Her mission is to contribute to the preservation of wildlife and human livelihoods, and, more broadly, to inspire humans to rethink our place in the natural world. Dr. De Souza's field work has taken her to Guyana, Brazil, Peru, Venezuela, Costa Rica, Honduras, Panama, and beyond, where she contributed to research on species including black caiman, boa constrictors, basilisk lizards, eyelash vipers, alligators, snapping turtles, waterdogs, and hellbenders. She has published in peer-reviewed journals including Neotropical Ichthyology, Zootaxa, and Cybium, and described her research experiences in Guyana for the "Scientist at Work" feature of The New York Times and for National Geographic online.