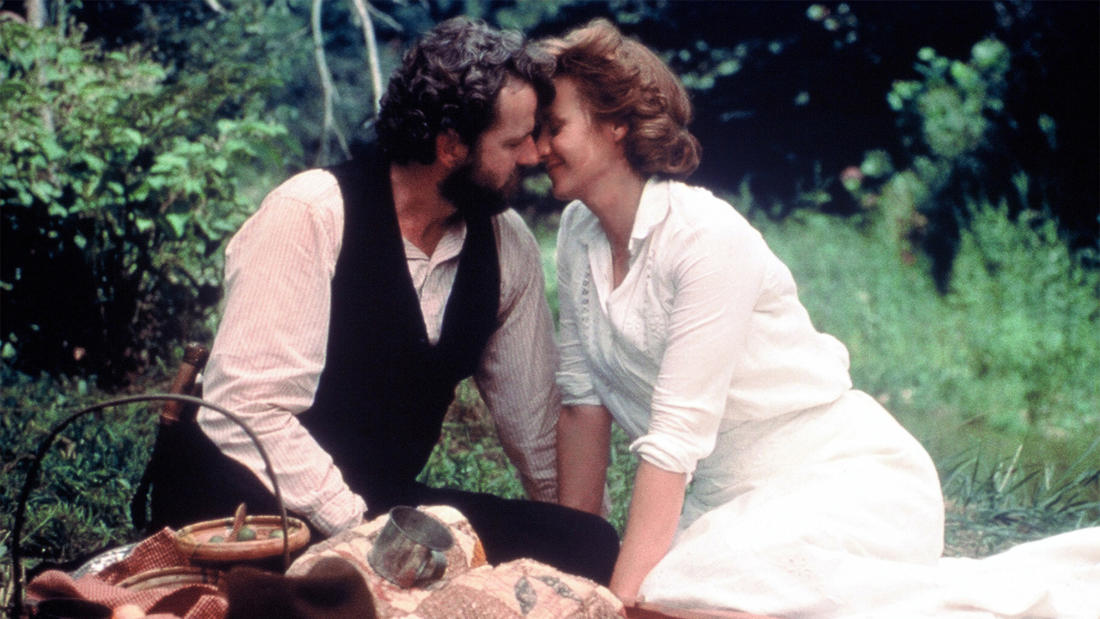 2018
with
Langston Wilkins
Ethnomusicologist and traditional arts specialist for the Tennessee Arts Commission​
and
Maggie Greenwald
Director of SONGCATCHER
Songcatcher—

A conversation about ethnomusicology
Program Description
Ethnomusicologist Langston Wilkins and director Maggie Greenwald discuss what music teaches us about the culture that creates it.
Film Synopsis
A musicologist travels to Appalachia and makes the discovery of a lifetime.
In 1907, Dr. Lily Penleric (Janet McTeer), a professor of musicology, is denied a promotion at the university where she teaches. Disappointed, she impulsively visits her sister (Jane Adams), who runs a struggling rural school in Appalachia. There, she stumbles upon the discovery a lifetime: a treasure trove of ancient Scots-Irish ballads, songs that have been handed down from generation to generation, preserved intact by the seclusion of the mountains. With the goal of securing her promotion, Lily ventures into the most isolated areas of the mountains to collect the songs and finds herself increasingly enchanted—not only by the rugged purity of the music, but also by the raw courage and endurance of the local people as they carve out meaningful lives against the harshest conditions. It is not, however, until she meets Tom (Aidan Quinn)—a handsome, hardened war veteran and talented musician—that she's forced to examine her motivations. Is the "Songcatcher," as Tom insists, no better than the men who exploit the people and extort their land?
About the Speaker
Dr. Langston Collin Wilkins joined the Tennessee Arts Commission in November 2017. Prior to joining the commission, he worked as a program officer for Humanities Tennessee, where he was primarily responsible for youth-oriented programs. Langston was a Laura Bolton Junior Fellow in the Department of Folklore & Ethnomusicology at Indiana University, where he engaged in research and generated programming related to African American music. In addition, he served as a fellow for the Folklife and Traditional Arts Program of the Houston Arts Alliance and the Houston Museum of African American Culture, where he conducted field work and produced public programs that centered on the traditional arts of Houston's African Diasporic communities. Langston also co-founded the Houston Slab Parade & Family Festival, art car culture that emerged within Houston, Texas's African American community.
Langston holds a BA in English from the University of Texas at Austin. He holds Master of Arts degrees in both African American Studies and Ethnomusicology from Indiana University. He received his PhD in Ethnomusicology from Indiana University in July 2016.
Maggie Greenwald is an award-winning filmmaker who began her career as a picture and sound editor. Her first film, Home Remedy, screened at the Munich, London and Torino Film Festivals before opening at the prestigious Film Forum in New York. Her next film, 1987's The Kill-Off, a noir thriller based on a novel by Jim Thompson, appeared at film festivals around the world including Sundance (in Dramatic Competition), Munich (opening night, American Independent section), London, Florence, Deauville, Toronto and Edinburgh before winning the Best Director Award at the Torino Film Festival. The film is acknowledged by the British Film Institute as one of the "100 Best American Independents."

Greenwald's acclaimed, groundbreaking Western, The Ballad of Little Jo, was released worldwide by Fine Line Features and Polygram Filmed Entertainment in 1993. It won an Independent Spirit Award. Inspired by early country ballads, Greenwald subsequently wrote and directed her music-based drama, Songcatcher. The film premiered in Dramatic Competition at Sundance 2000 where it garnered a Special Jury Award for Ensemble Performance. The film was the opening night selection of the Hamptons Film Festival and received the first Sloan Foundation Award, Deauville Film Festival Audience Award, two Independent Spirit Award nominations and a GLAAD Award nomination. In 2013 Greenwald directed the teen film The Last Keepers, starring Zosia Mamet, Aidan Quinn, Virginia Madsen and Olympia Dukakis. In 2002 Greenwald was awarded the Dorothy Arzner Award from the Director's View Film Festival.