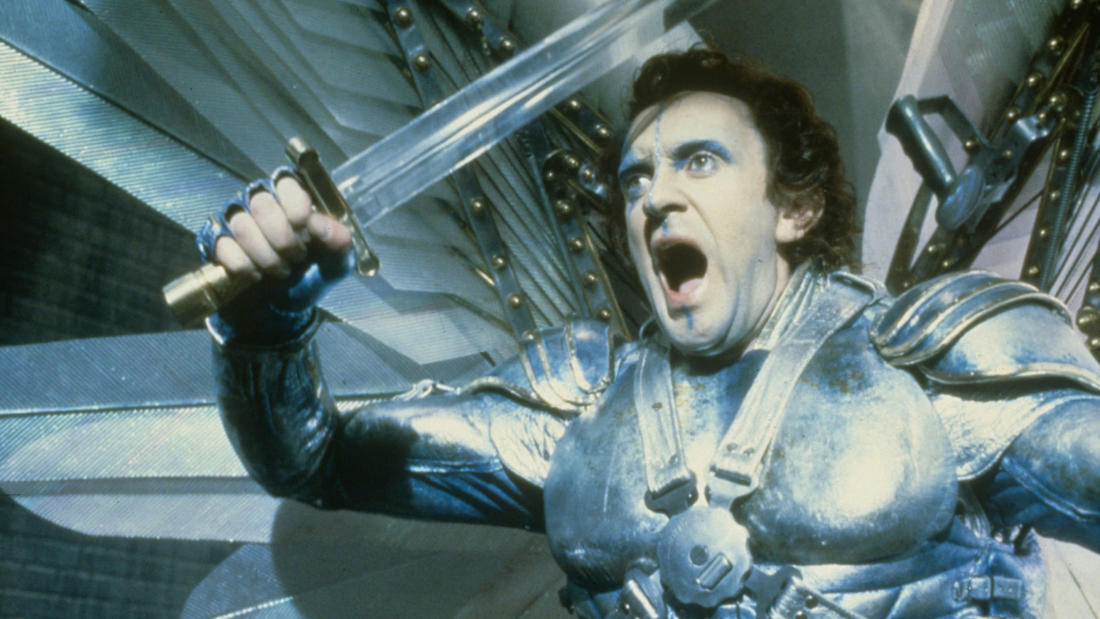 2018
with
Laura Adery
Clinical psychology doctoral student in the Body, Mind & Brain Laboratory at Vanderbilt University
and
Meg Ichinose
Clinical psychology doctoral student in the Body, Mind & Brain Laboratory at Vanderbilt University
and
Lénie Torregrossa
Clinical psychology doctoral student in the Body, Mind & Brain Laboratory at Vanderbilt University
Brazil—

Blurred lines: Psychosis-like experiences and how they happen
Program Description
Schizophrenia researchers from Vanderbilt's Body, Mind, and Brain Laboratory explain the biological mechanisms underlying hallucinations and a spectrum of other psychosis-like experiences, while dispelling myths about psychotic disorders.
Film Synopsis
A bureaucrat in a retro-future world tries to correct an administrative error and becomes an enemy of the state.
In the dystopian masterpiece Brazil, Jonathan Pryce plays a daydreaming everyman who finds himself caught in the soul-crushing gears of a nightmarish bureaucracy. This cautionary tale by Terry Gilliam, one of the great films of the 1980s, has come to be esteemed alongside antitotalitarian works by the likes of George Orwell, Aldous Huxley, and Kurt Vonnegut Jr. And in terms of set design, cinematography, music, and effects, Brazil is a nonstop dazzler. (Criterion Collection)
Photo courtesy of PHOTOFEST
About the Speaker
Laura Adery works primarily on social cognition in schizophrenia, broadly, with an emphasis on the detriments of social isolation and loneliness on perception, well-being, and social function across populations. She recently conducted an 8-week choral singing intervention targeting loneliness and illness related symptoms in schizophrenic patients at Park Center for Mental Rehabilitation, in Nashville, TN.
Lénie Torregrossa's research focuses on bodily self-disturbances in the schizophrenia spectrum.