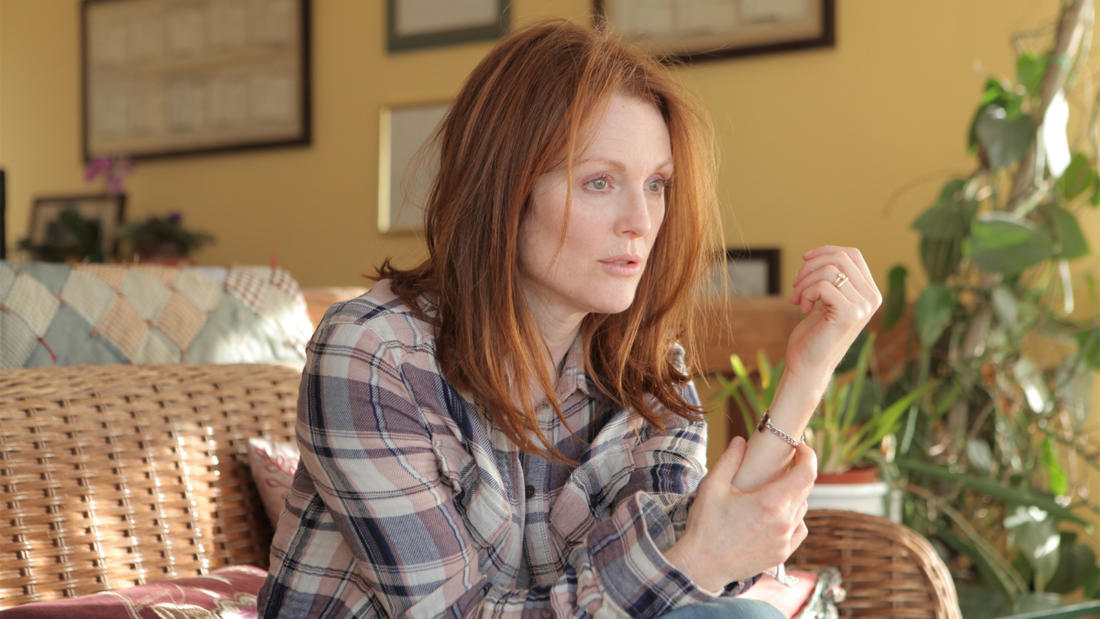 2018
with
Leah Stortz
Event specialist, Alzheimer's Association
and
Paul Later
Neurologist, Northwestern Medicine
Still Alice—

Caring for your memory
Program Description
Leah Stortz of the Alzheimer's Association and neurologist Dr. Paul Later discuss memory care.
Film Synopsis
A linguistics professor and her family find their bonds tested when she is diagnosed with Alzheimer's disease.
Alice Howland (Julianne Moore) is a renowned linguistics professor with a loving husband (Alec Baldwin) and three grown children (Kristen Stewart, Kate Bosworth, Hunter Parrish). But things start to unravel when, while giving a lecture, Alice forgets the word "lexicon," and then during a jog becomes disoriented and gets lost. Concerned with the persistence of these problems, she visits a neurologist who diagnoses her with early-onset Alzheimer's disease. As the terminal degenerative neurological condition gradually gets worse, Alice and her family's lives change completely in the face of a daunting challenge. The disease advances, and Alice struggles not only to fight her own mental deterioration, but to make the most of the time she has left. Based on the novel of the same name, Still Alice earned Julianne Moore an Academy Award for Best Actress.