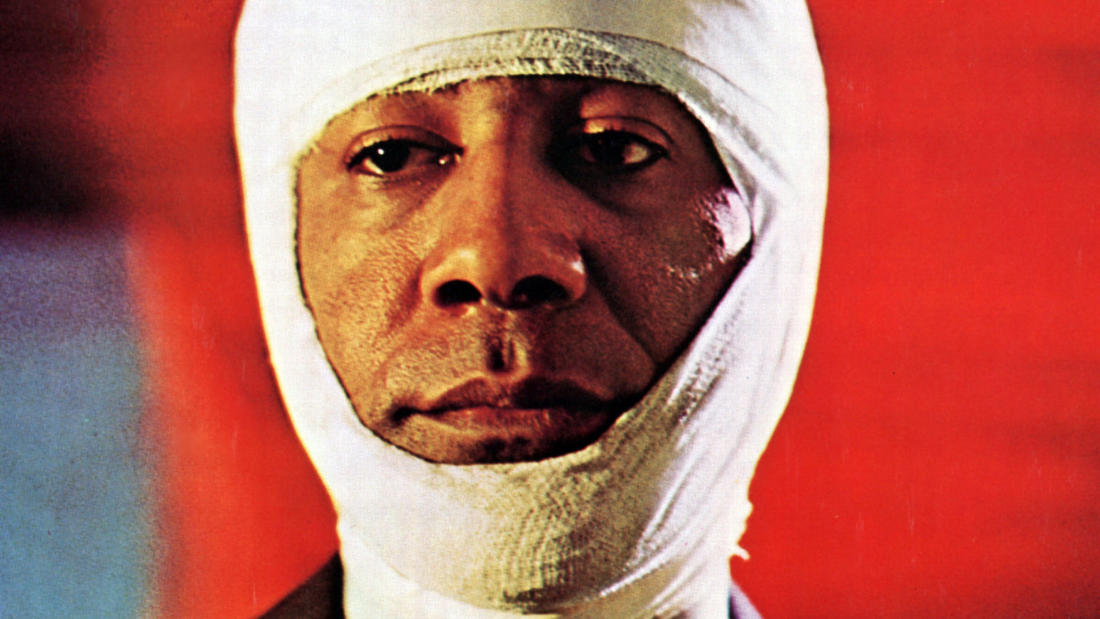 2018
with
Raiford Guins
Professor of Cinema and Media Studies, Indiana University Media School
Change of Mind—

The history of race relations on screen
Program Description
Cinema professor Raiford Guins discusses the history of Black and Black subject-matter filmmaking in America, particularly pre-Black exploitation films dealing with social issues around race relations.
Film Synopsis
A dying, white district attorney attempts to resume his career and marriage after having his brain transplanted into the body of a recently killed black man.
The brain of David Rowe, a white liberal district attorney dying of cancer, is transplanted into the body of a recently killed black man. After being legally certified as the same person, Rowe attempts to resume his personal and professional life; but his mother can no longer accept him, and his wife, Margaret, is unable to overcome a certain amount of sexual frigidity. Furthermore, Rowe soon learns that he is rejected by his white colleagues as well as the black community, and that his political party is planning to drop him at the next election. Reduced to despair, Rowe seeks consolation in the company of Elizabeth Dickson, the widow of the man whose body he now inhabits. Upon resuming his professional life, Rowe prepares to prosecute Sheriff Webb, a bigoted white man accused of murdering his black mistress. (AFI)
About the Speaker
Raiford Guins is a professor of cinema and media studies at the Media School at Indiana University. He is also a founding principal editor with the Journal of Visual Culture and co-edits the MIT Press Game Histories book series with Henry Lowoo. Professor Guins is the author of Game After: A Cultural Study of Video Game Afterlife (MIT Press, 2014), Edited Clean Version: Technology and the Culture of Control (University of Minnesota Press, 2009).