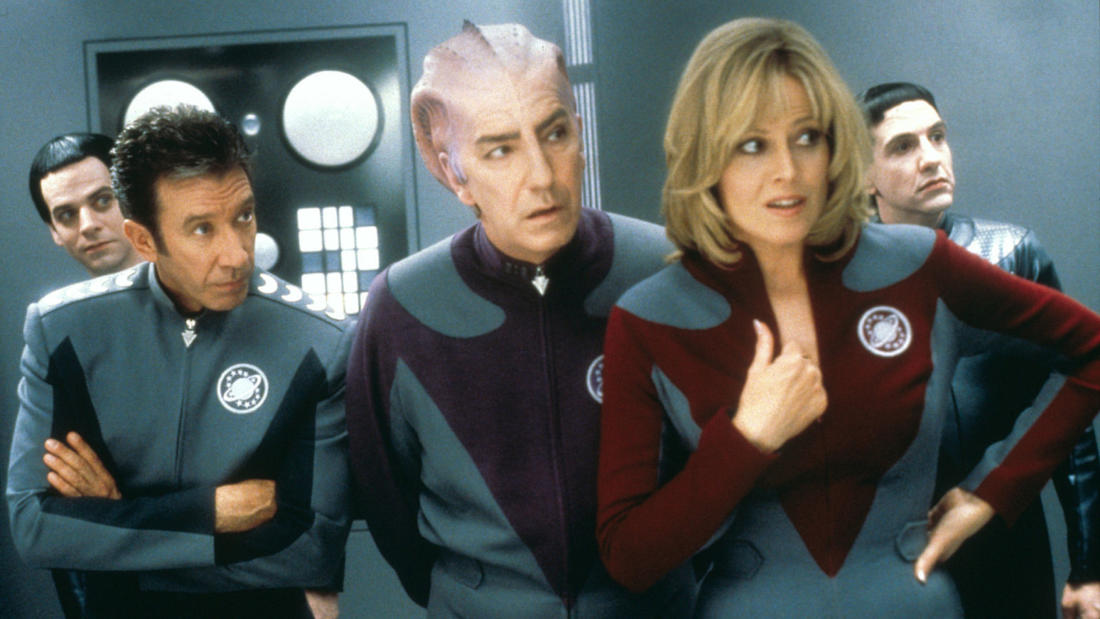 2018
with
Janet Ivey
Host of Nashville Public Television's educational children's series Janet's Planets
Galaxy Quest—

Exploring space with Janet's Planets!
Program Description
Janet Ivey, host of Nashville Public Television's Janet's Planets—an educational children's television series exploring topics like "Mars", "Aviation," and "Microgravity"—talks space while helping kids make their own Martian hovercraft and Lunar Lander!


Film Synopsis
The beloved cast of a Star Trek-esque series reunites years after the finale and is recruited to fight intergalactic invaders by a race of aliens who mistook the show for a documentary.
The stars of a 1970s sci-fi show—now scraping together a living through re-runs and sci-fi conventions—are beamed aboard an alien spacecraft. Believing the cast's heroic on-screen dramas are historical documents of real-life adventures, the band of aliens turn to the ailing celebrities for help in their quest to overcome the oppressive regime in their solar system.
Photo courtesy of PHOTOFEST
About the Speaker
Janet Ivey is committed to enriching the lives of children through education and programming. With over 17 years in the media, Ivey has captivated audiences in Nashville and beyond, and she has received 12 Regional Emmy®s and 5 Gracie Allen awards for her work.
Most notably, Ms. Ivey has been recognized for her work on Nashville Public Television children's series Janet's Planet, an interstitial series she helped create. This dynamic and fast-paced series is geared to 6- to 10-year-olds and focuses on scientific and historical facts and events. Viewers get to travel at the speed of thought and the interstitials air throughout the day between acclaimed children's shows like "Zoom," "Maya and Miguel," and "Arthur."