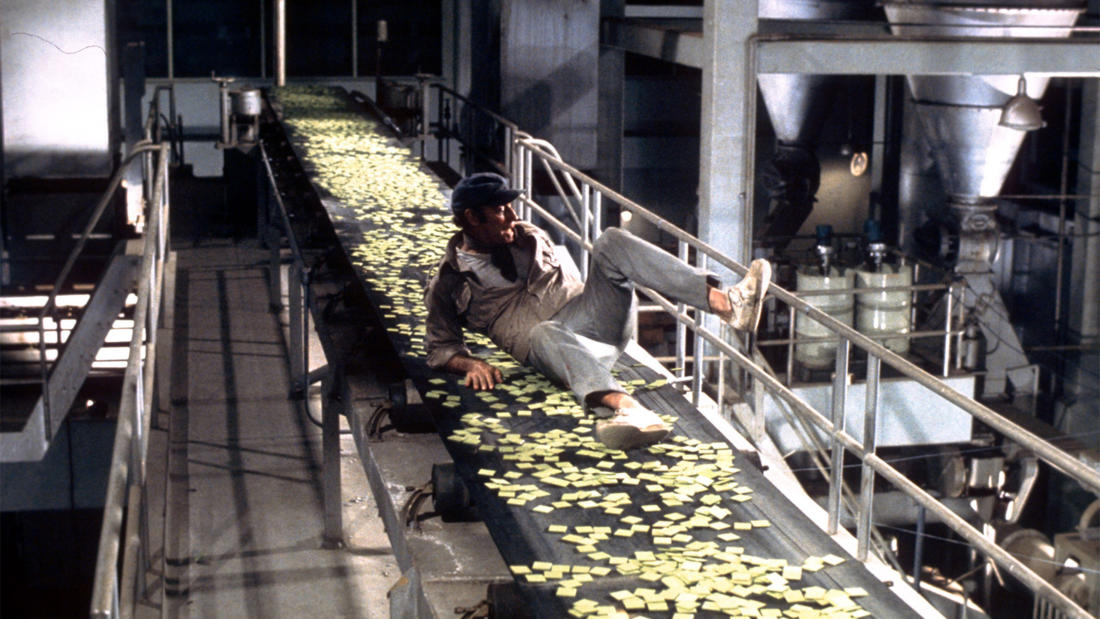 2018
with
P. Stephen Baenziger
Professor of Agronomy and Horticulture, University of Nebraska-Lincoln
Soylent Green—

Feeding a growing world
Program Description
Agronomist and global food supply expert P. Stephen Baenzinger talks about global food production systems.
Film Synopsis
With the world ravaged by the greenhouse effect and overpopulation, an NYPD detective investigates the murder of a CEO with ties to the world's main food supply.
The year is 2022. The population of New York City has exploded to over 40 million residents, crammed into tiny apartments, all battling for food. While the wealthy hoard meat, fruit, and vegetables, the have-nots survive on factory-made food produced by a corporate monolith, whose latest product is the mysterious Soylent Green. Although Soylent Green is touted as containing "high-energy plankton," a tough homicide detective named Thorn (Charlton Heston) finds reason to believe otherwise when he is assigned to investigate the mysterious death of wealthy lawyer William R. Simonson (Joseph Cotten). Initially distracted by such luxuries as Simonson's contraband bourbon, air-conditioning, and mistress, Thorn soon discovers the late man's deep-seated ties to the Soylent Corporation, which appear to have troubled his conscience during the last days of his life. As he delves deeper into the investigation, he stumbles upon the horrifying origins of Soylent Green.
About the Speaker
P. Stephen Baenziger is a Professor and Nebraska Wheat Growers Presidential Chair in the Department of Agronomy and Horticulture at the University of Nebraska–Lincoln and a Daugherty Water for Food Global Institute Faculty Fellow. He is the primary small grains breeder at the University of Nebraska and supports the state's wheat, barley, and triticale industries. Stephen is interested in international agriculture and helping humankind in developing and developed countries.