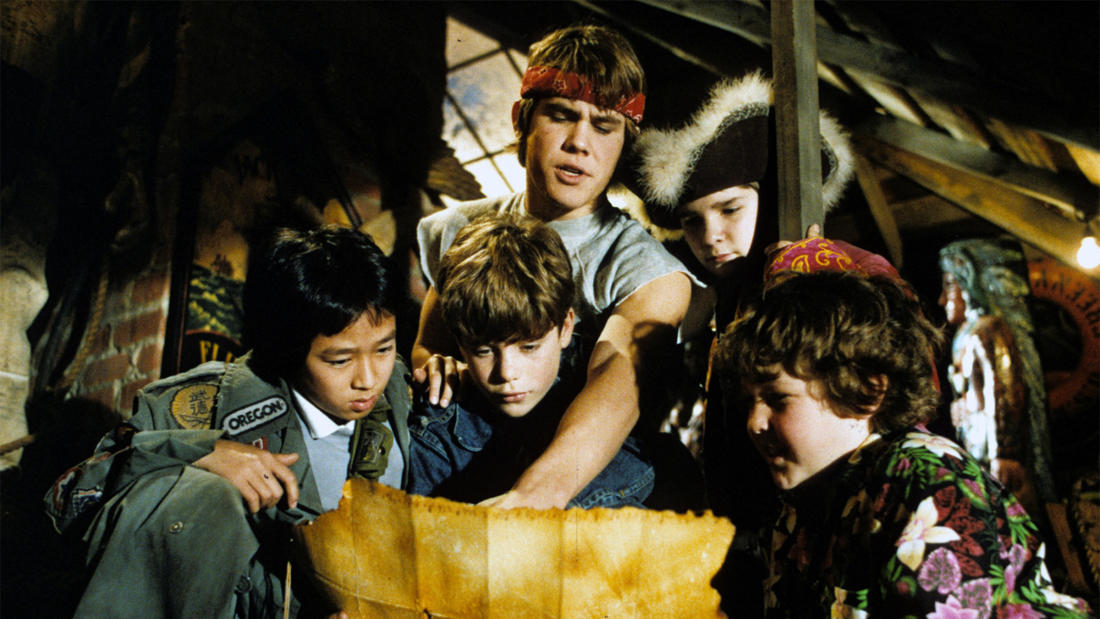 2018
with
Chris Hayward
Director of Experiential Learning, Gould Academy
The Goonies—

Finding your way: Maps and how to use them
Program Description
During this talk about the science of maps and the thrill of seeking our fortune, educator and wilderness guide Chris Hayward introduces the concepts of map and compass and gives the audience a chance to try their hand.
Film Synopsis
In order to save their home from foreclosure, a group of misfits sets out to find a pirate's ancient treasure.
Facing foreclosure in the Goon Docks area of Astoria, Oregon, two brothers (Josh Brolin, Sean Astin) are desperate to find a way to save their home. After discovering a treasure map in their attic, they and their band of misfit friends set out to find it. Along the way, they cross paths with lady criminal Mama Fratelli (Anne Ramsey) and her outlaw brood, who are also determined to get their hands on the loot. Fortunately, the kids manage to befriend Fratelli's horribly deformed (but soft-hearted) son (John Matuszak), who comes to their rescue. This cult adventure comedy was adapted from a story by Steven Spielberg, with a screenplay by Chris Columbus.
About the Speaker
Chris Hayward came to Gould Academy, a private boarding school in Bethel, Maine, after working nearly 15 years with adolescents. His focus is wilderness therapy. Also a Registered Maine Guide, Ski Patroller, Wilderness Emergency Medical Technician, American Mountain Guide Association Single Pitch Instructor, and a local search and rescue team leader, he is passionate about programs that offer both adventure and the development of skills to Gould students.