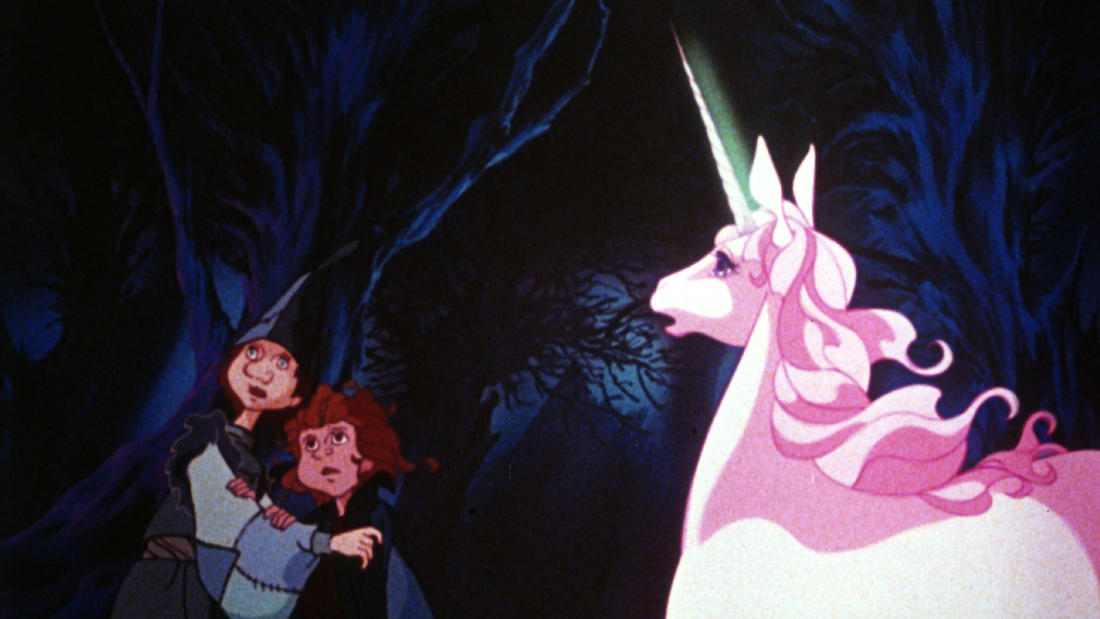 2018
with
Elaine Brewer
Outreach Specialist, Natural Heritage & Endangered Species Program of the Massachusetts Division of Fisheries & Wildlife
The Last Unicorn—

SoS Jr.: Keeping Massachusetts wild
Program Description
Elaine Brewer of the Massachusetts Natural Heritage & Endangered Species Program explains how the state fights to save native species from extinction, and introduces a few of the endangered animals that she has worked with this year.
Film Synopsis
The world's last unicorn braves sorcerers, harpies, and even the fetters of human love to save her kind from extinction.
In this musical animated fantasy, the villainous King Haggard (Christopher Lee) plots to remove all unicorns from the world, with the help of a terrifying fiery bull. When a reclusive unicorn (Mia Farrow) learns that she may be the last of her kind, she leaves the safety of her enchanted forest and reluctantly enlists the help of Schmendrick (Alan Arkin), a gentle, albeit clumsy, sorcerer. Together, they embark on a long and dangerous journey with one goal: to defeat Haggard and save the unicorns. Animated by the Japanese anime studio that spawned Studio Ghibli, the film is darker and more ambiguous than most children's movies, touching on themes of loss, loneliness, regret. In turns mournful and magical, brimming with eccentric characters, romance, and genuinely scary moments, THE LAST UNICORN is an odd and enduring fantasy classic.

Photo courtesy of PHOTOFEST