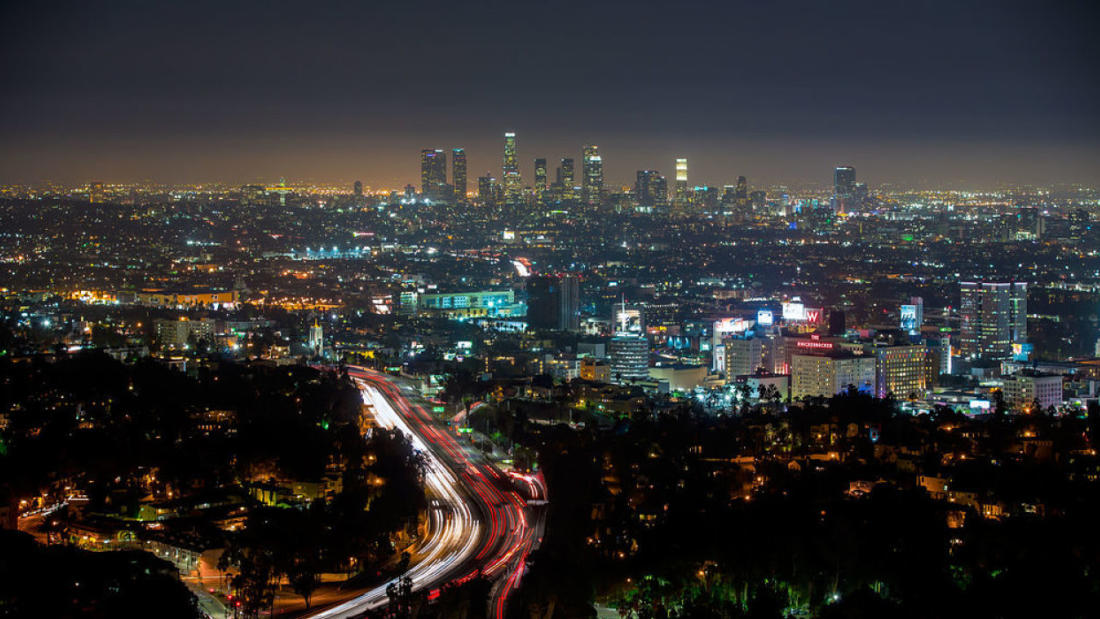 2018
with
Chris Impey
University Distinguished Professor of Astronomy and Associate Dean of the College of Science, University of Arizona
and
John Barentine
Director of Conservation, International Dark-Sky Association
and
Marie Long
Associate Director of Conservation Education & Science, Arizona-Sonora Desert Museum
Sky Glow—

Light pollution in North America
Program Description
At this special Earth Day screening, local scientists and conservationists discuss the causes and dangers of light pollution.
Film Synopsis
Through the use of over three million photographs, this documentary time-lapse beautifully depicts the unsettling damage urban light pollution is having on astronomy, nocturnal animals and insects, and star-gazing.
After a grueling three-year journey of over 150,000 miles traveled and 3,000,000 pictures takes, renowned time-lapse filmmakers Harun Mehmedinovic and Gavin Hefferman introduce Skyglow, a hardcover photo book and time-lapse video series exploring North America's remaining magnificent night skies and the grave threat of light pollution to our fragile environment. Skyglow explores the history and mythology of celestial observation, the proliferation of electrical outdoor lighting that spurred the rise of the phenomenon known as "skyglow," and the Dark Sky Movement that's fighting to reclaim the night skies. Featured by The Rolling Stones and Pink Floyd's Roger Waters, BBC Earth, National Geographic, Time Magazine, National Park Service, and over 1,000 media outlets, Skyglow images and videos have been seen by over 200 million people.
Image courtesy of Skyglow.com
About the Speaker
Chris Impey is a University Distinguished Professor of Astronomy and Associate Dean of the College of Science at the University of Arizona. He has over 180 refereed publications on observational cosmology, galaxies, and quasars, and his research has been supported by $20 million in NASA and NSF grants. He has won eleven teaching awards, and has taught two online classes with over 110,000 enrolled. Impey is a past Vice President of the American Astronomical Society and he has been an NSF Distinguished Teaching Scholar, Carnegie Council's Arizona Professor of the Year, and most recently a Howard Hughes Medical Institute Professor. He's written over 50 popular articles on cosmology and astrobiology, two introductory textbooks, a novel called Shadow World, and 7 popular science books: The Living Cosmos, How It Ends, Talking About Life, How It Began, Dreams of Other Worlds, Humble Before the Void, and Beyond: The Future of Space Travel.
John Barentine is an Arizona native and comes from the "dark side" of science — professional astronomy. He obtained a master's degree in physics at Colorado State University and a master's and Ph.D. in astronomy at the University of Texas at Austin. John has contributed to science in fields ranging from solar physics to galaxy evolution while helping develop hardware for ground-based and aircraft-borne astronomy. Throughout his career, he has been involved in education and outreach efforts to help increase the public understanding of science. John currently serves as the Director of Conservation for the International Dark-Sky Association (IDA) in Tucson, Arizona. In addition to his work for IDA, John is a member of the governance committee of the University of Utah Consortium for Dark Sky Studies, the Colorado Plateau Dark Sky Cooperative steering committee, the International Union for Conservation of Nature Dark Skies Advisory Group, and the American Astronomical Society Committee on Light Pollution, Radio Interference and Space Debris. John is the author of two books on the history of astronomy, The Lost Constellations and Uncharted Constellations. The asteroid (14505) Barentine is named in his honor.
Marie Long has 20 years of experience in the field of desert ecology and environmental education working at the Living Desert, Palm Springs Desert Museum and currently at the Arizona-Sonora Desert Museum as the Associate Director of Conservation Education & Science. She spent her formative years living in Saudi Arabia exploring the Arabian Desert where she gained an appreciation for desert ecosystems. Marie has provided educational, interpretative and botanical technical support to wildlife agencies in both Jordan and the United Arab Emirates and has led natural history expeditions throughout the Sonoran Desert Region, the Galapagos and southern Africa. Marie has facilitated and coordinated cultural exchanges with Tohono O'odham community members and continues to cultivate community partnerships both in Arizona and Sonora, Mexico.