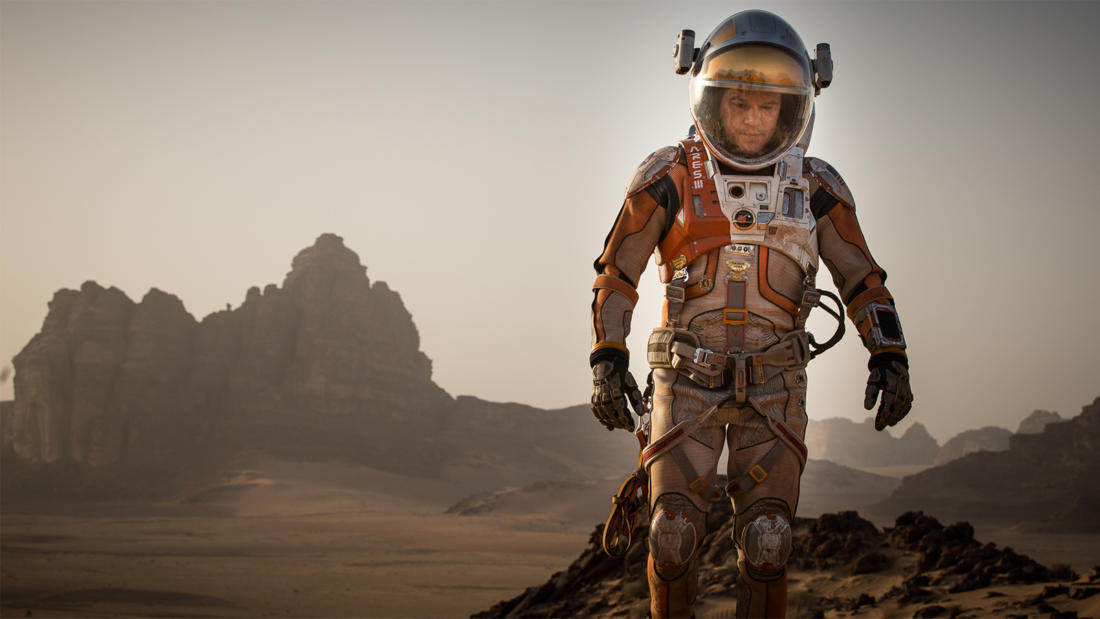 2018
with
Henning Haack
Research Associate at the Maine Mineral and Gem Museum
The Martian—

Meteorites and the origin of the solar system
Program Description
Why are we here? Are we alone? Geologist Henning Haack explains how meteorites bring us closer to understanding the origin of life on Earth...and perhaps elsewhere.
Film Synopsis
When astronauts blast off from the planet Mars, they leave behind Mark Watney, presumed dead after a fierce storm. With only a meager amount of supplies, the stranded visitor must use his wits, spirit, and scientific know-how to find a way to survive on the hostile planet.
During a manned mission to Mars, Astronaut Mark Watney (Matt Damon) is presumed dead after a fierce storm and left behind by his crew. But Watney has survived and finds himself stranded and alone on the hostile planet. With only meager supplies, he must draw upon his ingenuity, wit, and spirit to subsist and find a way to signal to Earth that he is alive. Millions of miles away, NASA and a team of international scientists work tirelessly to bring "the Martian" home, while his crewmates concurrently plot a daring, if not impossible, rescue mission. As these stories of incredible bravery unfold, the world comes together to root for Watney's safe return. Based on the best-selling novel by Andy Weir, and helmed by master director Ridley Scott, The Martian was nominated for three Golden Globes.
About the Speaker
Henning Haack received his PhD in geophysics from the University of Copenhagen and did postdoc work at the Planetary Geosciences division at the University of Hawaii and at the Institute of Physics in Odense. He has served as an associate research professor at the Danish Center for Remote Sensing and curator for the Geological Museum at the University of Copenhagen. He has searched for meteorites in numerous locations including the Antarctica, Cape York, and the blue ice fields in Greenland. He has received a number of honors, including the University of Copenhagen's Gold Medal and the United States Congress Antarctic Service Medal, and has an asteroid named in his honor (Asteroid 7005: Henninghaack). He currently is an associate researcher at the Maine Mineral and Gem Museum in Bethel and teaches at ScienceTalents in Denmark.