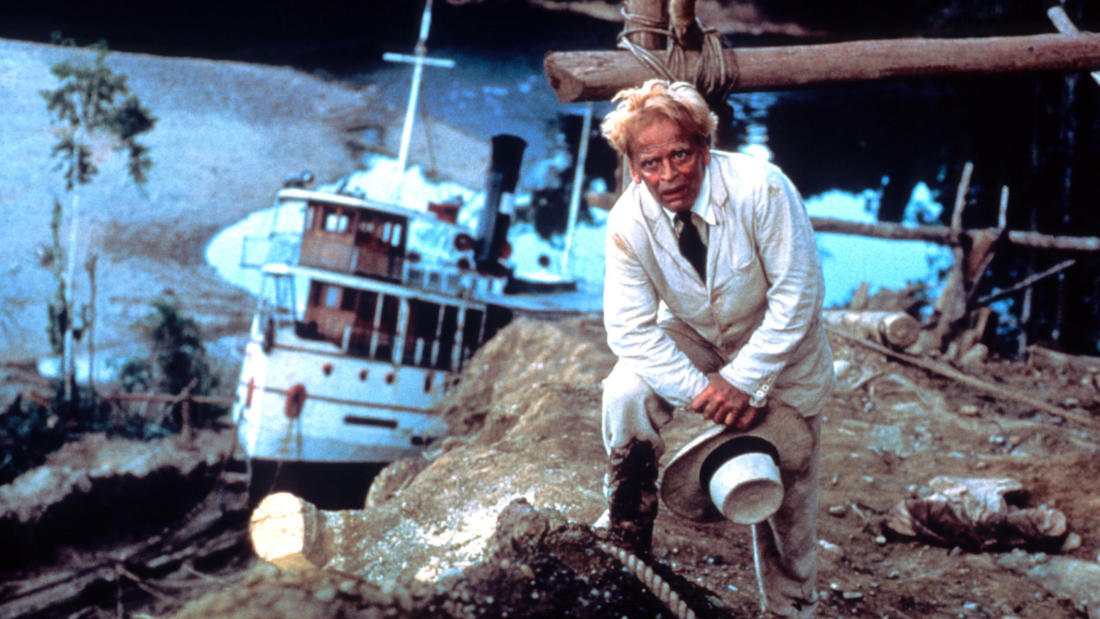 2018
with
P. Thompson Davis
Professor of Natural and Applied Sciences, Bentley University
Fitzcarraldo—

Moving mountains: Obsession in an unforgiving environment
Program Description
Glacial geologist Thom Davis discusses the science of snow and snow-making, and the yearly man-against-nature effort to ensure that Maine's ski mountains are blanketed with snow. Part of the 2018 National Evening of Science on Screen.
Film Synopsis
Would-be rubber baron Brian Sweeney Fitzgerald, an Irishman known in Peru as Fitzcarraldo, is determined to transport a steamship over land from one Amazonian river to another to further his obsession with bringing opera to the jungle.
In his four-star review, Roger Ebert called FITZCARRALDO "one of the great visions of the cinema, and one of the great follies....a quest film in which the hero's quest is scarcely more mad than the filmmaker's." To tell this story of a feverishly driven opera lover, who enlists awed Peruvian natives to drag a steamboat over a rainforest mountain so that he can access the rubber trees that will bankroll his dream of opening an opera house in the jungle, director Werner Herzog literally recreated his hero's quest, deep in the Peru's rainforest. His years-long struggle to bring FITZCARRALDO to the screen resulted in one of cinema's great stories—and a can't-miss film.
Photo courtesy of PHOTOFEST

About the Speaker
Professor Thom Davis's glacial geological research has taken him from Mount Baker volcano in the Washington Cascades and Tierra del Fuego in southernmost Argentina to alpine lakes sediment cores from Colorado and Wyoming and beyond. He also conducts research on the glacial history of northern New England, co-authoring a book "The Geology of New Hampshire's White Mountains." He has led glacial geology field trips to Maine's Mount Katahdin and is using Bentley's ground-penetrating-radar system to survey the sediment stratigraphy of ponds in the White Mountains to guide future sediment coring efforts for paleoclimate studies.