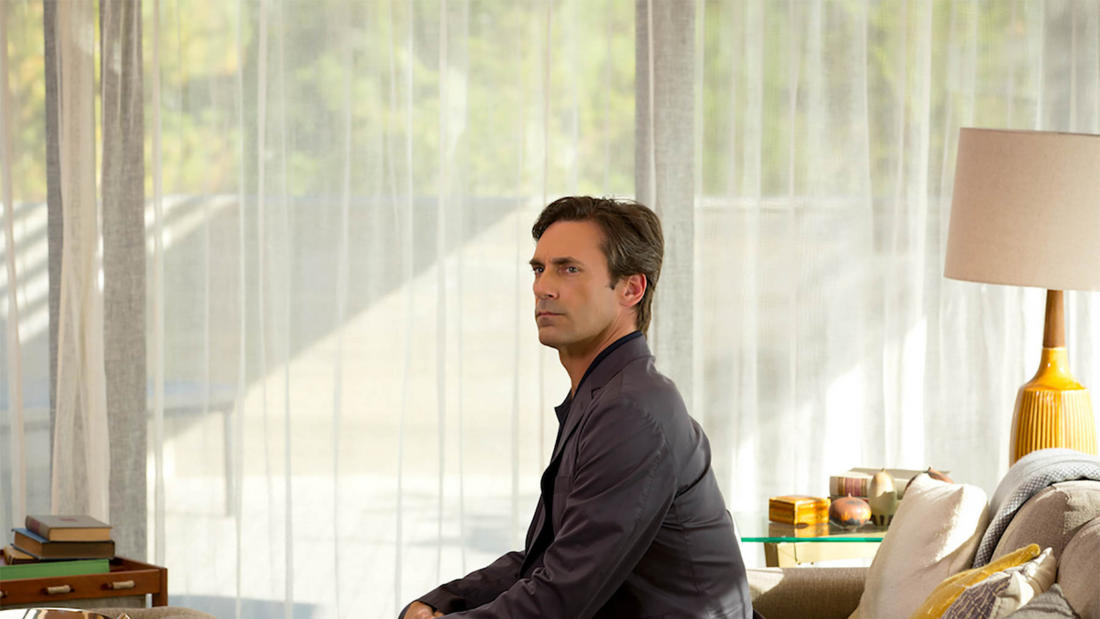 2018
with
Susann Keohane
Global Research Leader for Aging and Master Inventor at IBM
and
Adam Cutler
Distinguished Designer in AI Design at IBM
Marjorie Prime—

On artificial intelligence
Program Description
IBM experts Susann Keohane and Adam Cutler discuss artificial intelligence.
Film Synopsis
In the near future, in a time of artificial intelligence, 86-year-old Marjorie has a handsome new companion who looks like her deceased husband and is programmed to feed the story of her life back to her.
Marjorie (Lois Smith) is an elderly woman who lives with her daughter (Geena Davis) and son-in-law (Tim Robbins). Marjorie's mind has started to drift as she's gotten older, so to help, she's begun talking to a holographic reproduction of her husband, Walter (Jon Hamm). The creation — referred to as a "Prime" — is a software-driven blank slate that can take on the characteristics and nuances Marjorie remembers about her husband, even if some of them aren't exactly true. As other family members talk to Walter Prime, it becomes clear that the family has been haunted by unspoken secrets and tragedies they've never really dealt with.
About the Speaker
Susann Keohane is the IBM Global Research Leader for the Aging Initiative. In her role, she heads a worldwide community of researchers, technologists, and academics who help governments, industries, and companies around the world as they seek to develop solutions and technology enabled services for consumers in the new 'longevity economy.'
Her current research focus is on Cognitive IoT Sensor Systems for Eldercare; applying advanced analytics and machine learning techniques to model a person activities of daily living and generate new insights that reduce risk, reduce cost of care and significantly improve the Elder's quality of life. She founded and runs the IBM Aging-in-Place Research Lab which is designed to demonstrate IBM's IoT-based AI solutions to support aging and create an environment to co-develop solutions with clients.
Susann's passion for innovation drives her exploration of future accessible technology to help bridge the digital divide and improve the quality of life of the aging population. She is an IBM Master Inventor with over 175 patents world-wide. She is a member of the prestigious IBM Academy of Technology. She holds a Bachelor of Science in Computer Engineering from University of Florida and a Master of Science in Software Engineering from the University of Texas at Austin.
Adam Cutler is a founding member of IBM Design and one of the first three Distinguished Designers at IBM. He was responsible for the design and build out of the flagship IBM Design Studio in Austin, TX. He was also responsible for the competency, culture and practices of design and designers at IBM. This includes IBM Design Thinking, the IBM Design Language and IBM Design Research.For his Distinguished Designer mission, Adam is driving development of IBM's point of view on the practice of AI Design.