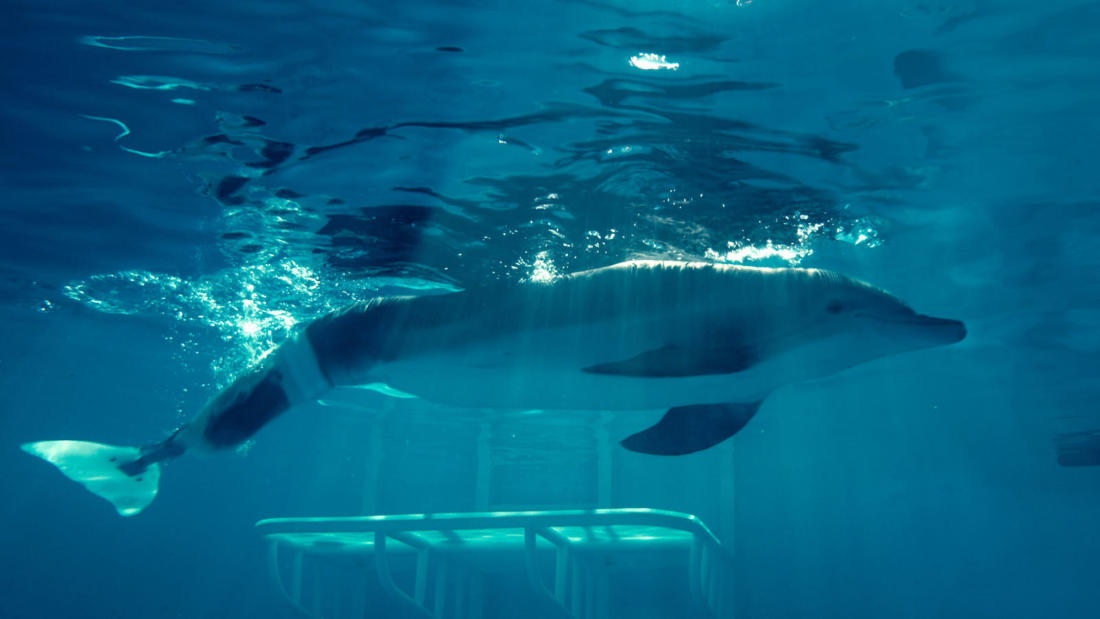 2018
with
Paul Jacobs
Marine Life Educator and Biologist, Clearwater Marine Aquarium
Dolphin Tale—

Prosthetic porpoise: Giving a dolphin a new tail
Program Description
In 2005, a porpoise came to the Clearwater Marine Aquarium with irreparable damage to her tail. Paul Jacobs, an educator and biologist at the aquarium recounts Winter's story and the process of introducing her to a prosthetic tail, the first one made for a dolphin.
In partnership with the Clearwater Marine Aquarium
Film Synopsis
After a young dolphin loses her tail to a crab trap, a marine biologist, a prosthetics designer, and a devoted boy are determined to find a way to help her swim again.
Based on true events, Dolphin Tale tells the story of Winter, a dolphin who loses her tail in a crab trap and Sawyer, the introverted, 11-year old boy who befriends her.
Sawyer meets the rescued dolphin at the Clearwater Marine Aquarium, the marine rehabilitation center where she lives, and rallies friends and family alike to save Winter by convincing a pioneering doctor to create a unique prosthetic attachment to restore the dolphin's ability to swim.
Directed by Charles Martin Smith, the cast includes Harry Connick, Jr., Ashley Judd, Kris Kristofferson, Morgan Freeman...and Winter the dolphin, who plays herself.
Photo courtesy of PHOTOFEST