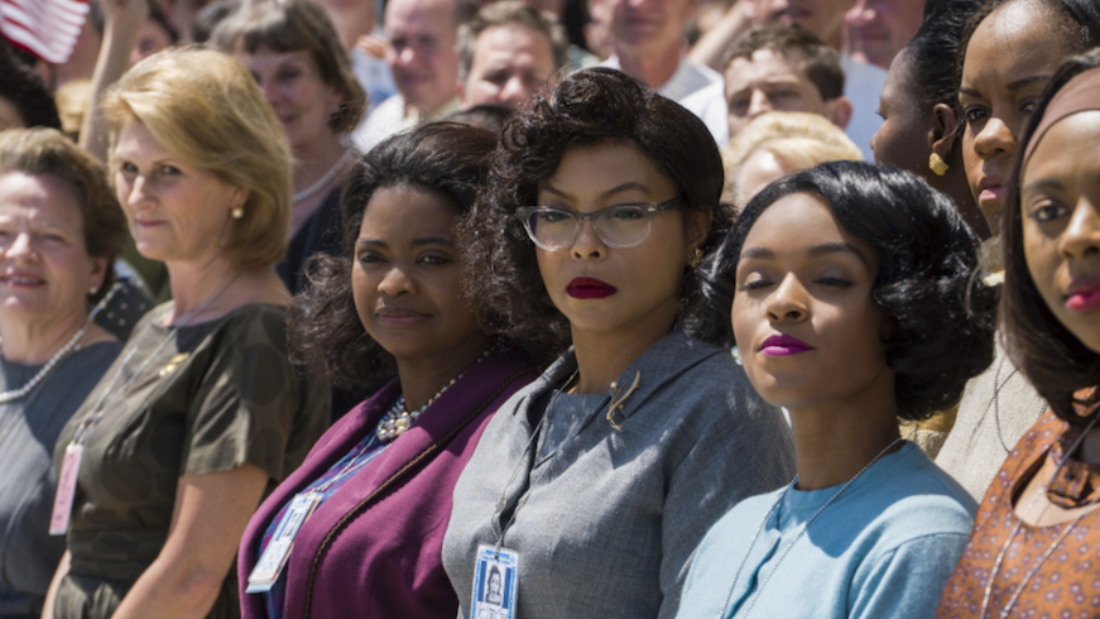 2018
with
Whitney Battle-Baptiste
Associate professor of Anthropology, UMass Amherst ; Director, W.E.B. DuBois Center at the UMass Libraries
Hidden Figures—

Race, class, gender, and the hidden women of HIDDEN FIGURES
Program Description
Historical archaeologist Whitney Battle-Baptiste discusses race, class, and gender and the complexities of why so many of us know so little about the lives of the real women portrayed in HIDDEN FIGURES or their impact on the space program.
Film Synopsis
A team of African American women provide NASA with important mathematical data needed to launch the program's first successful space missions.
As the United States raced against Russia to put a man in space, three brilliant African American women at NASA — Katherine Johnson (Taraji P. Henson), Dorothy Vaughan (Octavia Spencer), and Mary Jackson (Janelle Monáe) — became the brains behind one of the greatest operations in history: the launch of astronaut John Glenn (Glen Powell) into orbit, a stunning achievement that restored the nation's confidence, turned around the Space Race, and captivated the world.

About the Speaker
Dr. Whitney Battle-Baptiste is a scholar and activist who views the classroom and the university as a space to engage contemporary issues with a sensibility of the past. Her academic training is in history and historical archaeology and her research is primarily focused on how the intersections of race, gender, class, and sexuality look through an archaeological lens. Her work has included interpreting captive-African domestic spaces at Andrew Jackson's Hermitage Plantation, school segregation in 19th-century Boston at the Abiel Smith School on Beacon Hill, the Burghardt family homestead (also known as the W.E.B. Du Bois Homesite) in Great Barrington, Mass., and her most recent work on the complexities of navigating a community-based archaeological project at the Millars Plantation site on the Bahamian island of Eleuthera. Her first book, Black Feminist Archaeology (Left Coast Press, 2011), outlines the basic tenets of Black feminist thought and research for archaeologists and shows how it can be used to improve contemporary historical archaeology as a whole. She also serves as the director of the W. E. B. Du Bois Center at UMass Amherst.