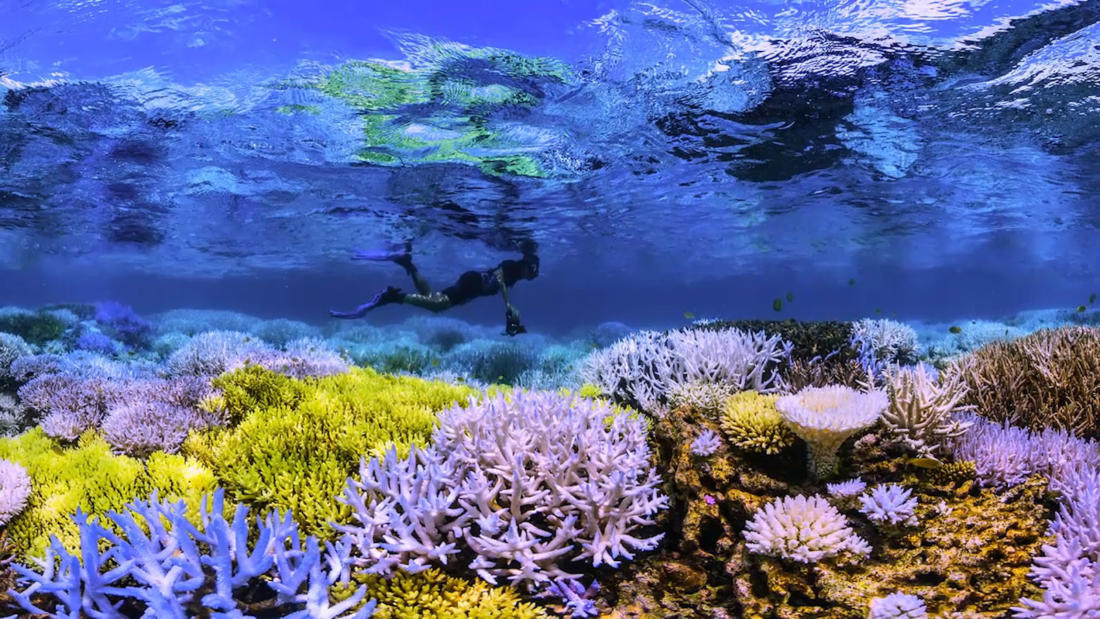 2018
with
Zackery Rago
Documentary subject, CHASING CORAL
Chasing Coral—

Saving our reefs
Program Description
"Coral nerd" and CHASING CORAL subject Zackery Rago discusses his passion for coral and his fears and hopes for the future of the world's coral reefs.
Film Synopsis
Divers, photographers, and scientists set out on an ocean adventure to discover why coral reefs are disappearing and to reveal the underwater mystery to the world.
A team of divers, photographers, and scientists set out on a thrilling ocean adventure to document and reveal how the oceans are changing. The group follows Richard Vevers, a former ad man, who left his advertising career to become an underwater photographer. Captivated by the magic of the reefs, he sets out to share his love of the oceans with the world. He meets with the world's most brilliant coral scientists and learns of a horrific event unfolding: an underwater heatwave is killing corals around the planet. With young scientist and self-proclaimed "coral nerd" Zackery Rago, the film team ventures to remote regions of the planet, racing the clock and battling the unpredictable nature of the ocean to document this beautiful yet haunting phenomenon.
About the Speaker
Zackery Rago's passion for coral reefs began in the Hawaiian Islands, where he spent his childhood summers under the waves of the Pacific. His infatuation with coral led to a position in the marine aquarium industry for four years before bringing his passion to Teens4Oceans and View Into The Blue. He received a degree in evolutionary biology and ecology from the University of Colorado at Boulder. As a talented reef aquarist and long-time scuba diver, he is dedicated to communicating the story of coral through science and art.
Zack built the camera systems that were used in CHASING CORAL.

Additional support provided by the University of Iowa's Spring 2018 Climate for Change Theme Semester.