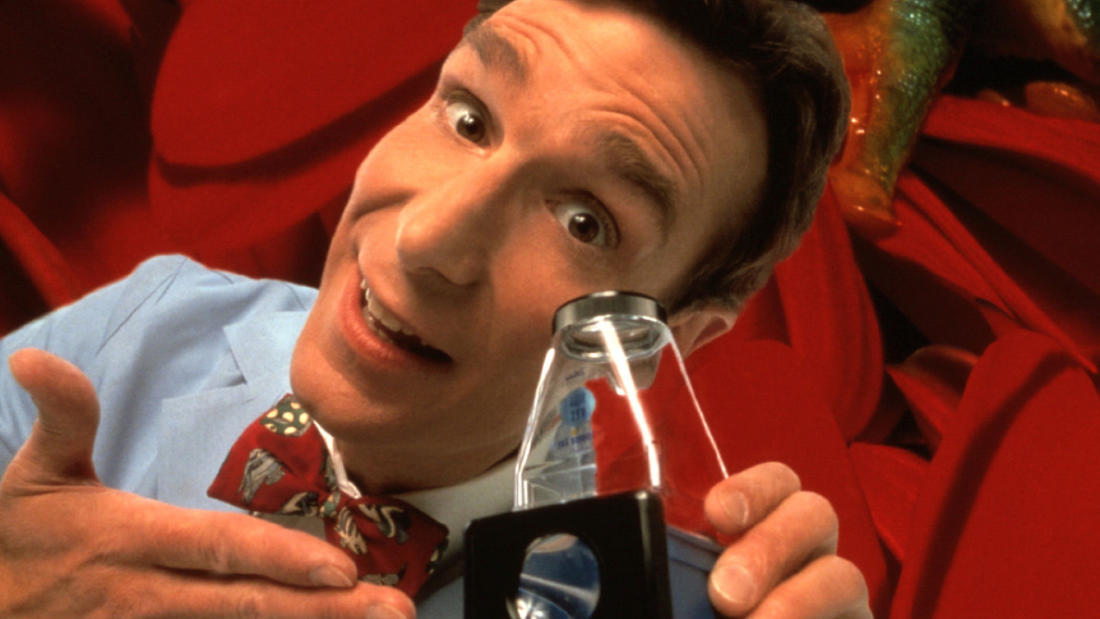 2018
with
Frank Mikan
Science department chair and physics instructor, St. Stephen's Episcopal School
and
Andrea Gabler
Physics and engineering instructor, Cedar Ridge High School
and
Derek Casares
Bill Nye: Science Guy—

Science education in a science-phobic world
Program Description
A panel of local science educators discuss the specific messaging concerns that confront them in today's fragmented and increasingly science-resistant culture. Part of the 2018 National Evening of Science on Screen.
Film Synopsis
Television personality Bill Nye attempts to restore science to its rightful place in a world that is hostile to evidence and reason.
Bill Nye is a man on a mission: to stop the spread of anti-scientific thinking across the world. The former star of the popular kids show "Bill Nye The Science Guy" is now the CEO of The Planetary Society, an organization founded by Bill's mentor Carl Sagan, where he's launching a solar propelled spacecraft into the cosmos and advocating for the importance of science, research, and discovery in public life. With intimate and exclusive access—as well as plenty of wonder and whimsy—this behind-the-scenes portrait of Nye follows him as he takes off his Science Guy lab coat and takes on those who deny climate change, evolution, and a science-based world view. The film features Bill Nye, Neil deGrasse Tyson, Ann Druyan, and many others.
Photo courtesy of PHOTOFEST