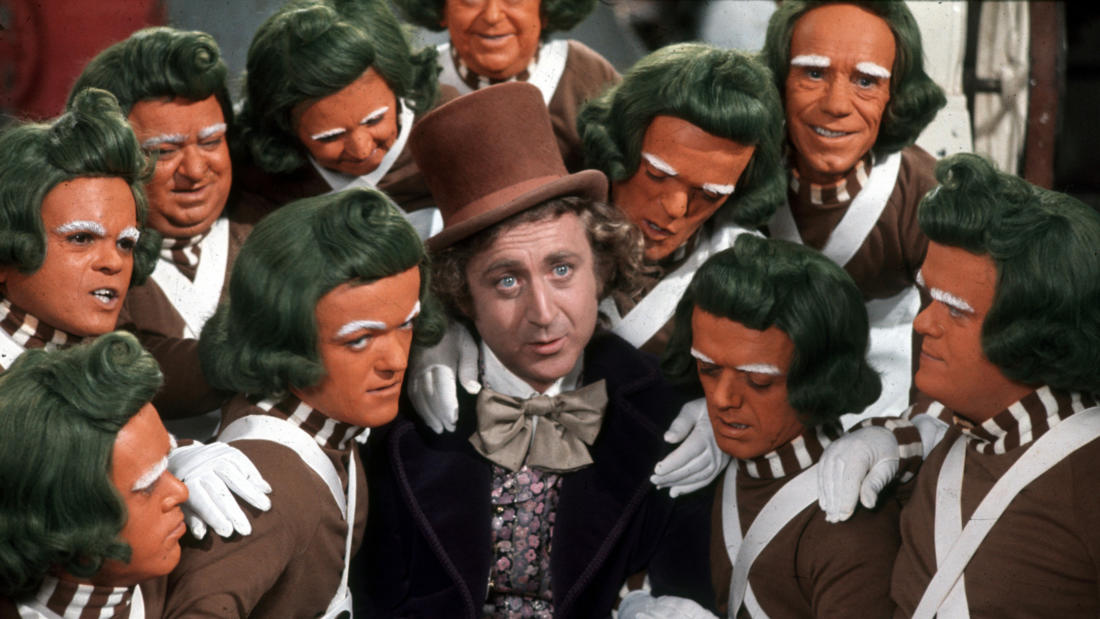 2018
with
Melissa Stewart
Children's book author and science educator
Willy Wonka and the Chocolate Factory—

Science on Screen Jr.: No Monkeys, No Chocolate
Program Description
Melissa Stewart, author of more than 180 children's books, will introduce this scrumdiddlyumptious musical fantasy film with an interactive talk about the complex and surprising interactions of rain-forest creatures needed to bring the world chocolate bars. After the film, she'll be signing copies of her book No Monkeys, No Chocolate.
Film Synopsis
A poor boy wins the opportunity to tour the most eccentric and wonderful candy factory in the world.
The world is astounded when reclusive and enigmatic candy manufacturer Willy Wonka (Gene Wilder) announces that five lucky people will be given a tour of the factory, shown all the secrets of his amazing candy, and one will win a lifetime supply of Wonka chocolate. Nobody wants the prize more than young Charlie Bucket (Peter Ostrum), whose family is so poor that buying even one bar of chocolate is a treat. Miraculously, Charlie snags the last of the five golden tickets, and he and his grandfather (Jack Albertson), along with four somewhat odious other children, get the chance of a lifetime and a tour of the factory. Along the way, mild disasters befall each of the children. Can Charlie beat the odds and grab the brass ring?
About the Speaker
Melissa Stewart is the award-winning author of more than 180 science books for children, including Can an Aardvark Bark?; No Monkeys, No Chocolate; and Feathers: Not Just for Flying. She is the co-author of Perfect Pairs: Using Fiction & Nonfiction Picture Books to Teach Life Science, K-2 and Perfect Pairs: Using Fiction & Nonfiction Picture Books to Teach Life Science, 3-5.
Melissa maintains the blog Celebrate Science and serves on the board of advisors for the Society of Children's Writers and Illustrators. She offers school visit programs in person or via Skype as well as programs for educators that focus on nonfiction writing techniques, using children's books to address curriculum standards, and creative ways to integrate science and language arts. Learn more about Melissa's work at melissa-stewart.com.