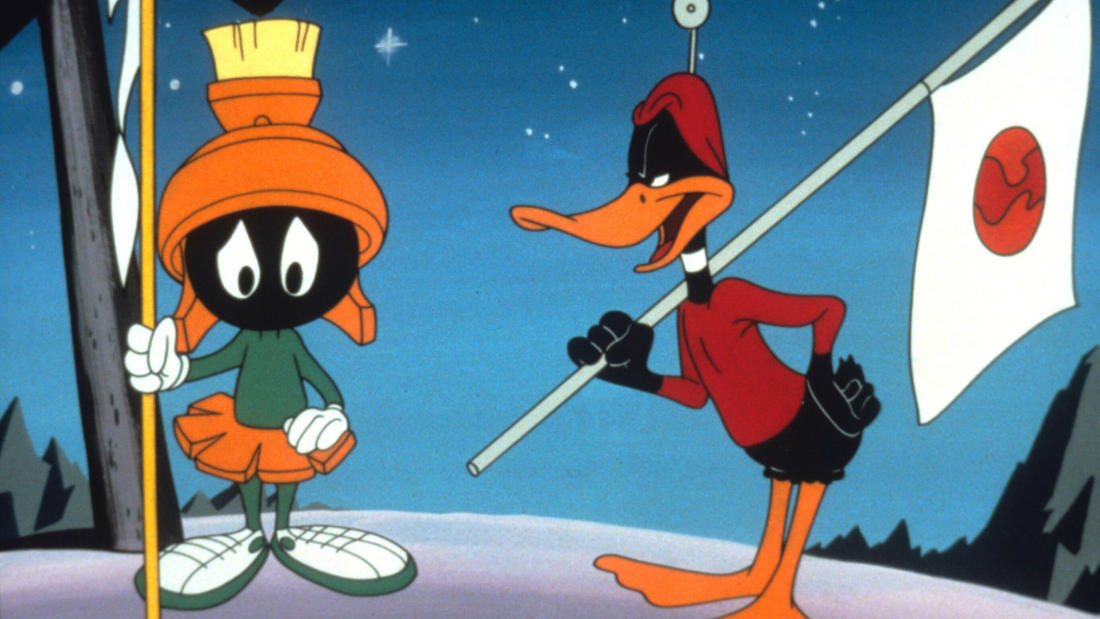 2018
with
Melissa Franklin
Mallinckrodt Professor of Physics, Harvard University
Looney Tunes—

SoS Jr.: Cartoon physics
Program Description
Harvard physicist Melissa Franklin explores how Looney Tunes stretches—and snaps—the laws of physics.
Film Synopsis
Eh, what's up, doc? Classic animated shorts featuring America's favorite wabbit and friends.
Looney Tunes, the indelible series of short cartoon films produced by Warner Bros. from 1930 to 1969, helped define the golden age of American animation, introducing audiences to a cast of unforgettable characters: Bugs Bunny, Daffy Duck, Elmer Fudd, Porky Pig, Tweety and Sylvester, Marvin the Martian, and many others. Propelled by anvil drops, Acme rockets, and an endless supply of inspired zaniness, Looney Tunes and its companion series Merrie Melodies reigned for two decades as the most popular animated shorts in movie theaters.
Image courtesy of Photofest

About the Speaker
Melissa Franklin, the first female tenured faculty member in Harvard University's department of physics, is an experimental particle physicist who is working on studies of hadron collisions produced by the Fermi National Accelerator Laboratory with the Collider Detector Facility and the ATLAS experiment at the Large Hadron Collider. She works in a collaboration of more than 600 international physicists who discovered the top quark at CDF, and 3000 physicists at ATLAS, where she studies particle interactions and symmetries at the highest energies now available. Professor Franklin, born and raised in Canada, received her B.Sc. from the University of Toronto and her Doctorate from Stanford University. She worked as a post-doctoral fellow at Lawrence Berkeley Lab, an assistant professor at the University of Illinois in Champagne/Urbana, and was a Junior Fellow in the Society of Fellows at Harvard, before joining the Harvard faculty in 1989.