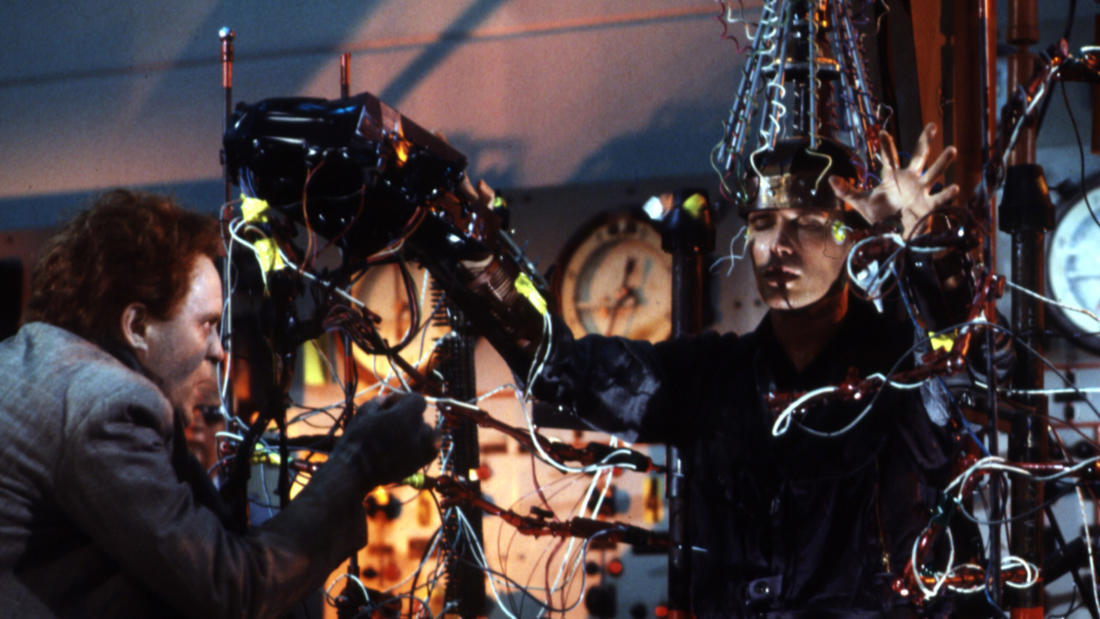 2018
with
David Quammen
Award-winning science writer
The Adventures of Buckaroo Banzai Across the 8th Dimension—

Seriosity and beyond: A conversation with Quammen and company
Program Description
Acclaimed science writer David Quammen and his nieces, Mae and Lily Madison, lead a lively discussion about David's favorite film, exploring Planet 10, Buckaroo Banzai, the Electrode Watermelon, and more! Part of the 2018 National Evening of Science on Screen.
Film Synopsis
Adventurer/surgeon/rock musician Buckaroo Banzai and his band of men, the Hong Kong Cavaliers, take on evil alien invaders from the eighth dimension.
Buckaroo Banzai (Peter Weller) is caught with his trusted allies, the Hong Kong Cavaliers, in a battle to the death between evil red aliens and good black aliens from Planet 10. Lead by demonic dictator John Whorfin (John Lithgow), who has taken over the body of Italian scientist Dr. Emilio Lizardo, the aliens try to get the Overthruster back from Buckaroo Banzai. But the good black aliens are willing to destroy Earth rather than let these renegades return to their planet.
About the Speaker
David Quammen is an author and journalist whose books include The Song of the Dodo (1996), The Reluctant Mr. Darwin (2006), and Spillover (2014), a work on the science, history, and human impacts of emerging diseases (especially viral diseases), which was short-listed for eight national and international awards and won three. More recently he has released two short books drawn from Spillover and updated to stand alone: Ebola (2014) and The Chimp and the River (2015). In the past 30 years he has also published a few hundred pieces of short nonfiction—feature articles, essays, columns—in magazines such as Harper's, National Geographic, Outside, Esquire, The Atlantic, Powder, and Rolling Stone. He writes occasional op-eds for The New York Times and reviews for The New York Times Book Review. Quammen has been honored with an Academy Award from the American Academy of Arts and Letters, and is a three-time recipient of the National Magazine Award. He is a contributing writer for National Geographic, in whose service he travels often, usually to wild and remote places. Home is Bozeman, Montana.