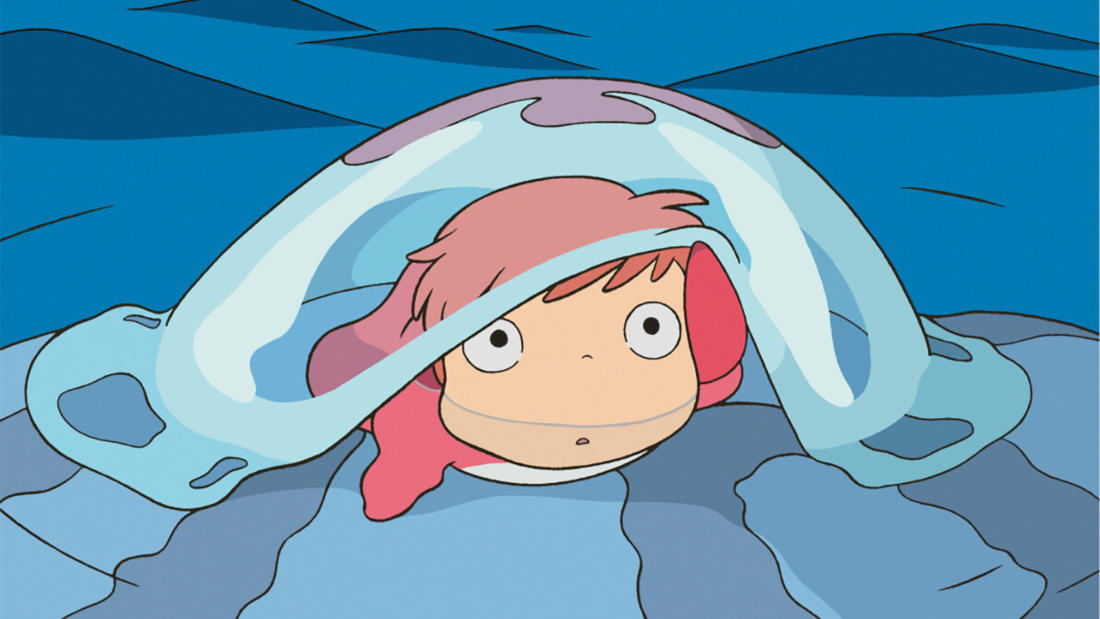 2018
with
Lisa Lobel
Assistant professor of biology, Wheelock College
Ponyo —

SoS Jr.: Trashing the ocean
Program Description
What we pour down our drains doesn't disappear—and fish feel the effects when our discarded chemicals enter the ocean. Dr. Lisa Lobel explains how our trash impacts ocean creatures and how kids can help protect the sea.

Film Synopsis
This animated adventure follows a five-year-old boy and his relationship with Ponyo, a goldfish princess who longs to become human after falling in love with him.
The daughter of the king of the ocean, goldfish Ponyo (voiced by Yuria Nara), has all the magic of the sea at her disposal. When five-year-old Sosuke (Hiroki Doi) befriends the spunky little fish, a special connection sparks between the two children, and Ponyo uses her father's magic to transform herself into a human girl. But having a magical fish princess walking around on dry land causes a dangerous imbalance in the world. The two friends must seek help from the greatest powers in the ocean to make things right again. Acclaimed filmmaker Hayao Miyazaki (Howl's Moving Castle) co-wrote and directed this anime film.
About the Speaker
Lisa Kerr Lobel is an assistant professor of biology in the Department of Math and Science at Wheelock College. Dr. Lobel is also a Visiting Researcher in the Biology Department at Boston University. She served as the director of the Colleges of the Fenway Center for Sustainability and the Environment from 2013 to 2015.
Within her courses, Dr. Lobel promotes enthusiasm and excitement for science with the ultimate goals of 1) increasing science literacy in order to provide background knowledge and generate interest in environmental and scientific issues, and 2) to emphasize that citizen concern and action can result in far-reaching environmental improvements.
As a marine and environmental biologist, Dr. Lobel's primary research interests focus on impacts of human induced changes in aquatic environments. Specifically, she is interested in understanding contaminant effects on development, reproduction and growth in aquatic organisms and how these can be used as indicators of environmental health. Her current research projects focus on marine conservation and include documenting patterns of diversity in the unique ecological region offshore of Belize. She is also a scuba instructor and active in the scientific diving community.