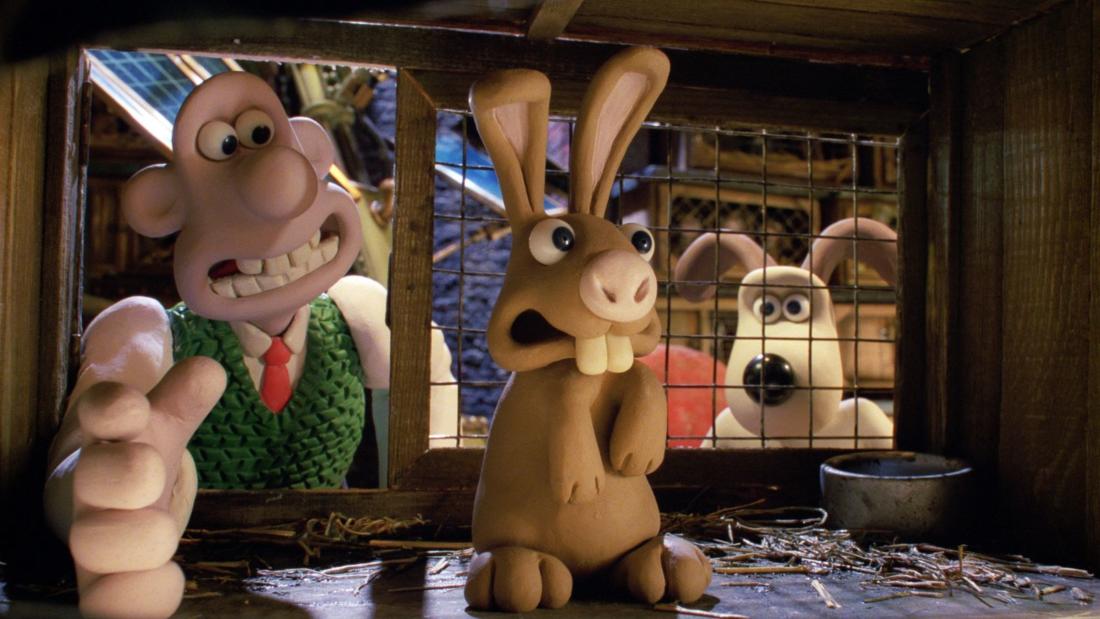 2018
with
Tia Pinney
Naturalist & Ecological Management Coordinator, Drumlin Farm Wildlife Sanctuary
Wallace & Gromit: The Curse of the Were-Rabbit—

SoS Jr.: Engineering what we eat
Program Description
For thousands of years, people have used selective breeding to get more of what we want from our food plants and animals: larger harvests, better taste, longer shelf-life. Today's genetic engineering techniques promise bigger results...and bring new worries. At this event, kids will learn about how the food they eat is engineered, and discuss whether the potential benefits of GMOs are worth the risks.
Film Synopsis
Wallace and his loyal dog, Gromit, set out to uncover the mystery behind the garden sabotage that plagues their village and threatens the annual giant-vegetable growing contest.
Daffy inventor Wallace and his hard-working dog, Gromit, the plucky characters from a popular series of animated shorts, make their feature debut in this riff on classic werewolf movies. The duo's latest business venture—a humane pest-control outfit called 'Anti-Pesto'—is booming, thanks to their village's exploding population of garden-raiding rabbits. Days before the annual Giant Vegetable Competition, they've got the town's pest problem under control, but find their own kitchen overrun by captive bunnies.

After Wallace attempts to use a mind-control machine to erase the rabbits' craving for veggies, a ravening beast is seen decimating the town's vegetable plots. It's up to the enterprising pair to track down the monster. With the fate of alluring Lady Tottington's much-loved giant vegetable competition hanging in the balance, can Wallace and Gromit save the day before the snooty Victor Quartermaine gets all the glory—and the girl? (Recommended age: 7+)

Read the Commonsense Media review here.

Photo courtesy of PHOTOFEST
About the Speaker
Senior Naturalist Tia Pinney has worked at Mass Audubon's Drumlin Farm Wildlife Sanctuary for over 20 years. She creates and leads birding and natural history tours all over the USA, including Alaska, Texas, New Jersey, Maine, California, North Carolina, Oklahoma, and soon Nevada and Colorado.
Tia is also involved in all aspects of the sanctuary's educational programming—developing curricula and interpretive materials, developing and implementing classroom teacher professional development, working on numerous grants in communities and schools, and developing and teaching natural history and food-based programming.
Prior to working at Drumlin Farm, she was a high school science teacher and a fabric artist. Tia grew up on a dairy farm in Connecticut and working at Drumlin Farm has been her dream job combining her roots in farming and her love of science and teaching.