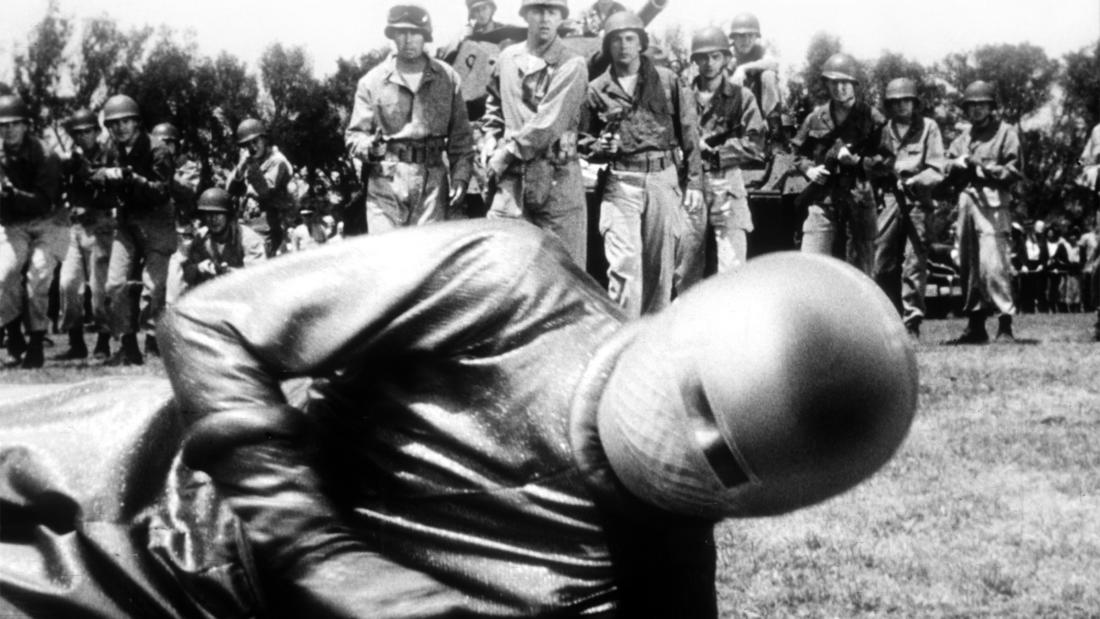 2018
with
Jessica Davis Tagg
Assistant Director of Events, Facilities, and Guest Service at Indiana University Cinema
The Day the Earth Stood Still—

The music of alien encounters
Program Description
Indiana University Cinema's Jessica Davis Tagg discusses how composers use music to convey the mystery and fear of first contact with aliens in science-fiction film scoring.
Film Synopsis
An alien lands and tells the people of Earth that they must live peacefully or be destroyed as a danger to other planets.
When a UFO lands in Washington, DC, bearing a message for Earth's leaders, all of humanity stands still. Klaatu (Michael Rennie) has come on behalf of alien life who have been watching Cold War-era nuclear proliferation on Earth. But it is Klaatu's soft-spoken robot, Gort, that presents a more immediate threat to onlookers. A single mother (Patricia Neal) and her son teach the world about peace and tolerance in this moral fable, ousting the tanks and soldiers that greet the alien's arrival. Robert Wise's 1951 film is considered by many critics and fans to be one of the greatest sci-fi movies of all time.
About the Speaker
Jessica Davis Tagg, Indiana University Cinema's assistant director of events, facilities, and guest services, has more than a decade of arts administration experience, working with groups such as the Interlochen Center for the Arts and Tanglewood Festival. She most recently served as the executive director of the Tuscaloosa Symphony Orchestra. Jessica continues to focus on developing and implementing ways to help people gain a deeper understanding and enjoyment of the arts.