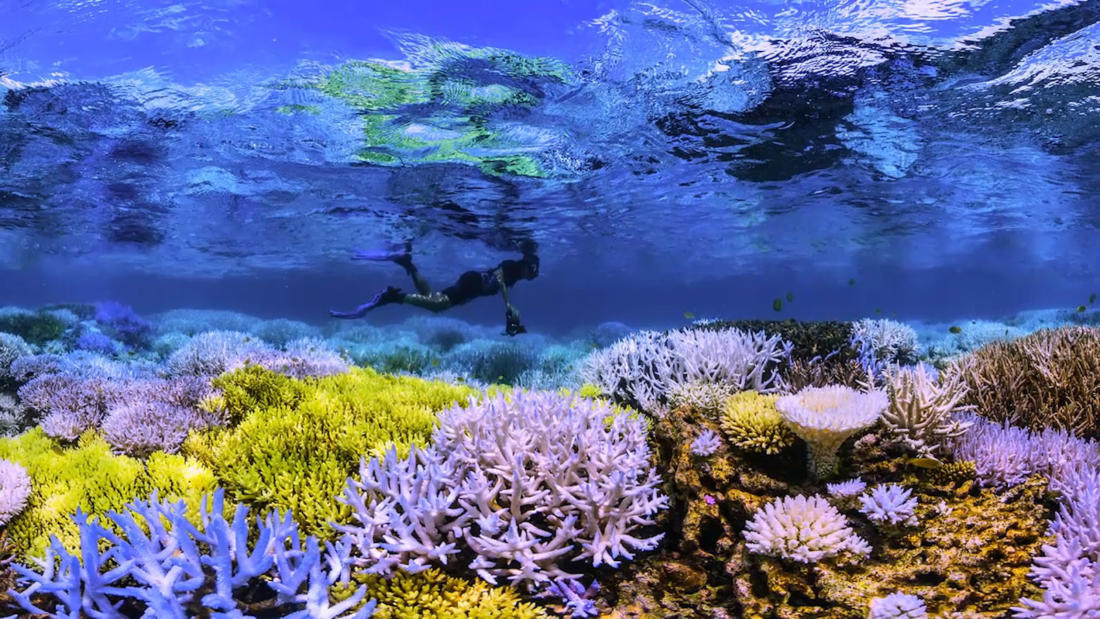 2018
with
Mark Eakin
Chief scientific advisor for CHASING CORAL
Chasing Coral—

The disappearing coral reef
Program Description
Expert Mark Eakin explains why coral reefs are bleaching at an unprecedented rate and what can be done to save these natural treasures.
Film Synopsis
Divers, photographers, and scientists set out on an ocean adventure to discover why coral reefs are disappearing and to reveal the underwater mystery to the world.
A team of divers, photographers, and scientists set out on a thrilling ocean adventure to document and reveal how the oceans are changing. The group follows Richard Vevers, a former ad man, who left his advertising career to become an underwater photographer. Captivated by the magic of the reefs, he sets out to share his love of the oceans with the world. He meets with the world's most brilliant coral scientists and learns of a horrific event unfolding: an underwater heatwave is killing corals around the planet. With young scientist and self-proclaimed "coral nerd" Zackery Rago, the film team ventures to remote regions of the planet, racing the clock and battling the unpredictable nature of the ocean to document this beautiful yet haunting phenomenon.
About the Speaker
Dr. Mark Eakin has worked for the National Oceanic and Atmospheric Administration for over 20 years and directs Coral Reef Watch, a program that monitors coral reef ecosystems through satellite and in water observations. Dr. Eakin holds a Ph.D. from the University of Miami and publishes on coral reef ecology, especially the impact of climate change on coral reefs, coral bleaching, ocean acidification, and coral paleoclimatology. He co-chaired the US Coral Reef Task Force's Climate Change Working Group, has testified before the US Congress on the impacts of climate change and was a contributing author on the 2014 Intergovernmental Panel on Climate Change Assessment Report.
SPECIAL THANKS TO THE DISTRICT FISHWIFE FOR SPONSORING THIS SCREENING OF CHASING CORAL

Film still courtesy of Netflix.