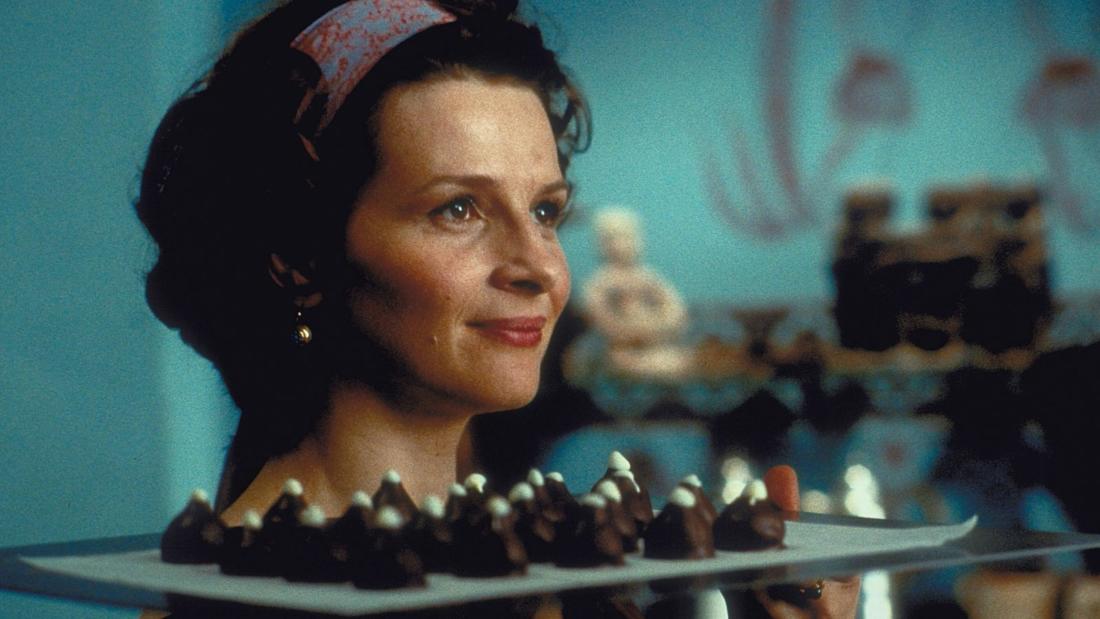 2018
with
Mike J.F. Robinson
Professor of Neuroscience and Psychology, Wesleyan University
Chocolat—

The effects of sugar on the brain
Program Description
Modern diets full of soft drinks and junk foods don't just make us overweight—they change our brains. These changes make us want to eat more of these foods and damage areas critical for forming memories and controlling behavior. Expert Mike Robinson explains the repercussions of our modern sugar addiction.
Film Synopsis
When mysterious Vianne and her child arrive in a tranquil French town in the winter of 1959, no one could have imagined the impact that she and her spirited daughter would have on the community stubbornly rooted in tradition. Within days, she opens an unusual chocolate shop, across the square from the church. Her ability to perceive her customers' desires and satisfy them with just the right confection, coaxes the villagers to abandon themselves to temptation—just as Lent begins.
The most tempting of all sweets becomes the key weapon in a battle of sensual pleasure versus disciplined self-denial in this comedy. In 1959, a mysterious woman named Vianne (Juliette Binoche) moves with her young daughter into a small French village, where much of the community's activities are dominated by the local Catholic church. A few days after settling into town, Vianne opens up a confectionery shop across the street from the house of worship—shortly after the beginning of Lent.
While the townspeople are supposed to be abstaining from worldly pleasures, Vianne tempts them with unusual and delicious chocolate creations, using her expert touch to create just the right candy to break down each customer's resistance. With every passing day, more and more of Vianne's neighbors are succumbing to her sinfully delicious treats, but the Comte de Reynaud (Alfred Molina), the town's mayor, is not the least bit amused; he is eager to see Vianne run out of town before she leads the town into a deeper level of temptation.
Vianne, however, is not to be swayed, and with the help of another new arrival in town, a handsome Irish Gypsy named Roux (Johnny Depp), she plans a "Grand Festival of Chocolate," to be held on Easter Sunday. Based on the novel by Joanne Harris, Chocolat features a distinguished supporting cast, including Judi Dench, Lena Olin, Carrie-Anne Moss, Peter Stormare, Hugh O'Conor, and Leslie Caron.
Photo courtesy of PHOTOFEST
About the Speaker
Dr. Mike Robinson's research focuses on conditions and brain structures that exacerbate reward and the motivational value attributed to a cue, particularly in the context of addiction, craving, and relapse. He also focuses on how excessive desire may impact risky decision-making. His approach combines optogenetics with behavioral techniques to uncover the mechanisms underlying excessive attribution of incentive value for drug addiction, gambling, and diet-induced obesity.