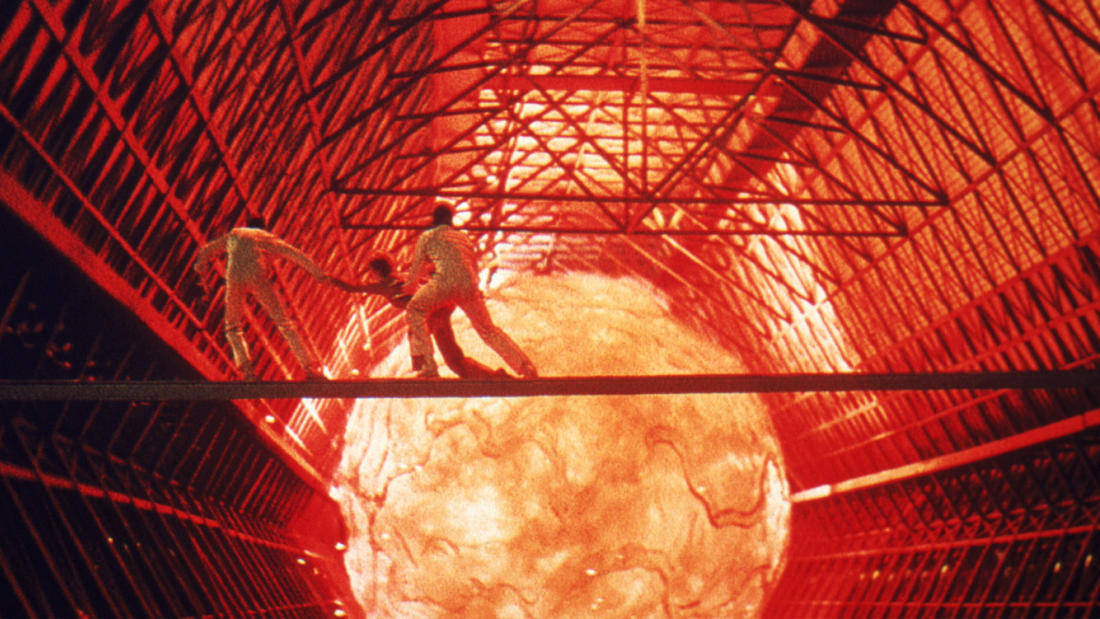 2018
with
Matthew Shindell
Curator, Planetary Science and Exploration, National Air and Space Museum
The Black Hole—

The history of space exploration
Program Description
National Air and Space Museum curator Matthew Shindell discusses the history of space exploration and the equipment mankind has relied on to take us to the stars. Part of the 2018 National Evening of Science on Screen.
Film Synopsis
A research vessel finds a missing spaceship, commanded by a mysterious scientist, on the edge of a black hole.
In the future, a spaceship dubbed the USS Palomino is on its way back to Earth when it discovers another ship that had been presumed missing, the USS Cygnus. Kate McCrae (Yvette Mimieux), a scientist aboard the Palomino, learns that it's the same ship upon which her father had served as a crew member. When the Palomino's crew boards the Cygnus, they are met by Dr. Reindhardt (Maximilian Schell) and a bizarre, faceless army who plan to be the first people ever to explore a black hole.
Photo courtesy of PHOTOFEST
About the Speaker
Dr. Matthew Shindell is a historian of science whose work focuses on the history of the earth and planetary sciences, with an emphasis on the development of research programs in these fields during the Cold War. He curates the National Air and Space Museum's collection of spacecraft, instruments, and other artifacts related to the exploration and study of the solar system.