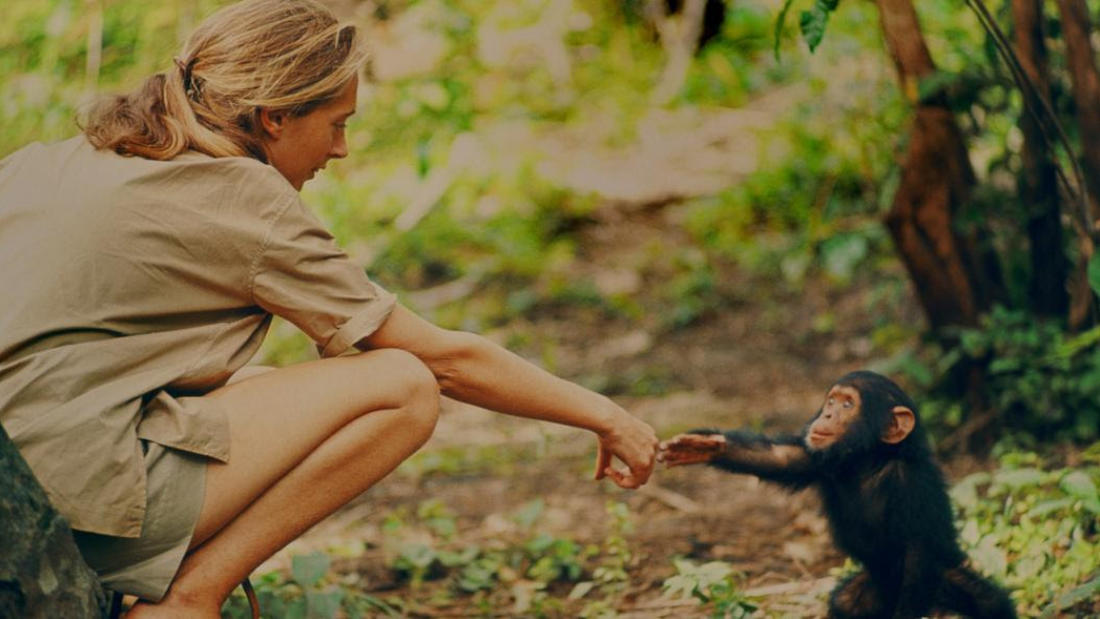 2018
with
Nancy Stevens
Presidential Research Scholar & Professor of Functional Morphology and Vertebrate Paleontology, Ohio University
Jane—

Ape conservation: How close is too close?
Program Description
Primate ecologist and paleontologist Nancy Stevens discusses impact of human encounters on Earth's disappearing ape populations, and how scientists are working to protect our planet's biodiversity.

Film Synopsis
Jane Goodall, a young and untrained woman, challenges male-dominated scientific consensus with her chimpanzee research and revolutionizes people's understanding of the natural world.
Drawing from over 100 hours of never-before-seen footage that has been tucked away in the National Geographic archives for more than 50 years, award-winning director Brett Morgen tells the story of Jane Goodall, a woman whose chimpanzee research challenged the male-dominated scientific consensus of her time and revolutionized our understanding of the natural world.
Set to a rich orchestral score from legendary composer Philip Glass, the film offers an unprecedented, intimate portrait of Jane Goodall—a trailblazer who defied the odds to become one of the world's most admired conservationists.
About the Speaker
Dr. Nancy Stevens' research explores extinction dynamics and interactions between animals and environments through time. Her fossil discoveries include the oldest fossil ape, and she has studied critically-endangered primates in Uganda, Madagascar, and Vietnam.

This event is also sponsored by the Kennedy Lecture Series as part of the Athena Cinema's Women Pioneer Series.