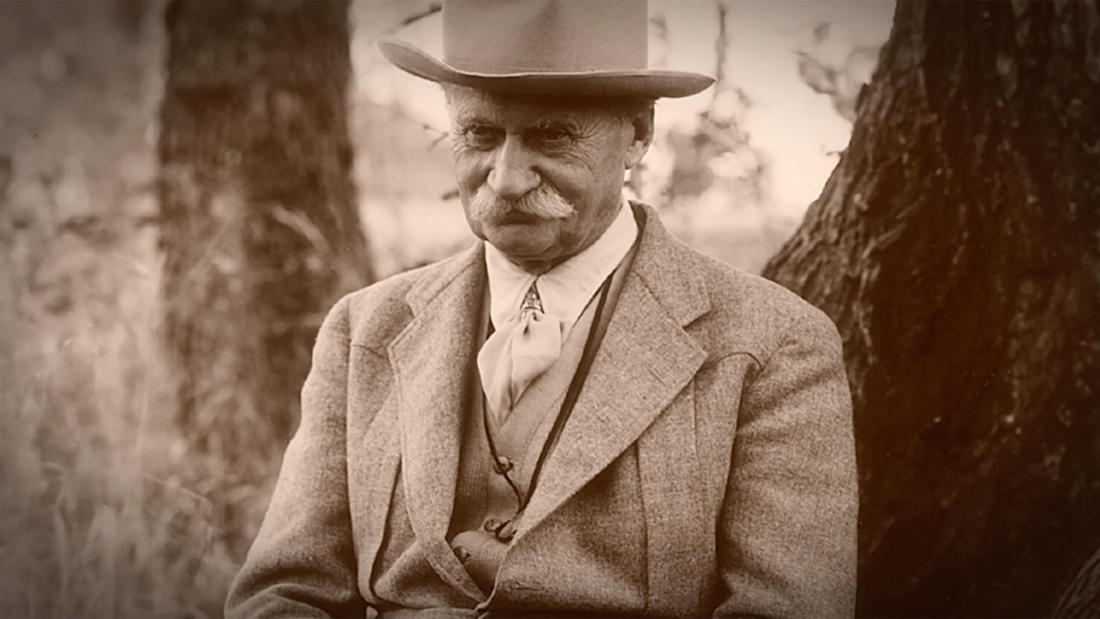 2018
moderated by
Carey Lundin
Director, JENS JENSEN THE LIVING GREEN
with
Stephen F. Christy Jr.
Landscape architect
and
Cliff Miller
Landscape designer, PCM Landscape Artistry
and
Arthur Miller
Lake Forest historian
Jens Jensen The Living Green—

"The living green" in urban environments
Program Description
Director Carey Lundin leads a panel discussion about the power of nature in Chicago's urban neighborhoods.
Film Synopsis
Unsung pioneer landscape architect Jens Jensen became one of the nation's most influential urban designers and early conservationists, shaping the Midwest's physical and cultural landscape and championing the need for nature in our cities.
Danish born Jens Jensen rose from immigrant street sweeper in the 1880's to "dean of American landscape architects," as the New York Times called him upon his death in 1951.

When Jensen arrived in Chicago in 1885, it was one of the fastest growing cities in human history, and one of the least livable, especially for the working poor. Inspired by the Midwest prairie and plains, Jensen believed that urban dwellers needed the beauty of nature in their lives and "the living green" to survive, and he found creative ways to bring it to them.

Jens Jensen The Living Green is illustrated with archival footage, photos and interviews, including with Jensen himself, that trace his remarkable rise, career, and lasting influence as a man ahead of his time. Half a century after his death, Jensen is now hailed as a pioneer of sustainable design, an early champion of native species, and an unsung American hero. (Excerpted from the Video Project)

About the Speaker
Carey Lundin is an award-winning writer/director of documentaries, comedic web series and political campaign spots in Hollywood, but spent most of her life in Chicago and Wisconsin.
Jens Jensen The Living Green aired on PBS stations nationwide, and spawned the production of a companion short, "Jardincito," as well as numerous speaking engagements on the power of nature to help you find your voice, grow as an artist and become a powerful activist, like Jensen. In 2008 Lundin made up a character and comedic web series to parody reporters and the presidential campaign trail with her series Citizen Kate, The Outsiders' View of Inside Politics, which followed Barack Obama's 2008 launch to his inauguration. With hundreds of thousands of followers the series hit a high water mark when her butter bust of Obama made the international news and helped him secure the vote in the crucial caucus.
She developed her political savvy as creative director of Adelstein/Liston, a political media firm in Chicago, working with federal, state and judicial races, public health campaigns including the Gift of Hope organ donor campaign that leveraged donated songs by The Beatles, U2, Coldplay and others to Illinois' donor registry swell to the highest in the nation. Now she is spearheading a get out the vote campaign called Flip it Blue which also leverages a popular song. Lundin's work has been featured in The Chicago Tribune, The LA Times, The New York Times, Fox News, and the Center for Humans and Nature. She has a bachelor's degree from University of Wisconsin-Madison in history and began her career at Wisconsin Public Television in Madison. She is a member of the Producers Guild of America and the Academy of Television Arts and Sciences.
Stephen Christy is a landscape architect who has been active in numerous open space issues over the decades. He served as the executive director of the Lake Forest Open Lands Association from 1984 until 2000, building a highly effective land trust and environmental organization. Since then he has run a private consulting and design firm. Stephen Christy has written extensively about the Cook County Forest Preserve District, the Chicago Park District, the Chicago River, and other land preservation issues in the Chicago region. Historic landscape preservation projects have included the William Glasner house (Frank Lloyd Wright), the A.G. Becker estate (Howard Van Doren Shaw/Jens Jensen), The Clearing (Jens Jensen), Middlefork Farm, Deerpath Farm (Lake Forest Open Lands), and others. Recent "legacy" projects of a different sort include several Green Burial cemeteries in Ohio and Illinois. Stephen Christy has been active for many years in land conservation and "greening" issues in Chicago's Ravenswood area, where he has lived since 1979.
P. Clifford Miller, with his background in art and as a naturalist, brings his singular vision and knowledge to all aspects of his work. He has been featured in many books, including The Natural Habitat Garden by Ken Druse, Midwest Garden Design by Susan McClure, and Inside Out by Page Dickey, as well as such publications as Architectural Digest, Horticulture, Chicago Home & Garden, and Garden Design. In 2006 he worked with the Lake Forest Garden Club to help construct their award-winning garden at the venerable Chelsea Flower show in London. Miller has impeccable credentials in traditional garden design, and he also is widely known for his work in the naturalistic landscape movement. His portfolio of work includes projects for Lake Forest Open Lands and the City of Lake Forest where he oversaw the restoration and installation of Forest Park on Lake Michigan. As a distinguished member of the Lake Forest Garden Club, Miller has intimate knowledge of the many historically significant gardens throughout Lake Forest, Lake Bluff and the North Shore. Horticulture magazine called Miller "a pioneer of design, reshaping the American garden."
Now retired, Art Miller was the archivist and librarian for special collections at Lake Forest College for 41 years. Miller published a book about Lake Forest College's history called 30 Miles North: A History of Lake Forest College, Its Town, and Its City of Chicago. He has served as the president of the Lake Forest-Lake Bluff Historical Society, the Lake Forest Preservation Foundation, the Lake Forest Foundation of Historic Preservation, and the Ragdale Foundation. He has co-authored a multitude of books that focus on the architecture and history of Lake Forest and Lake Bluff and is a regular contributor to the pages of Forest & Bluff.