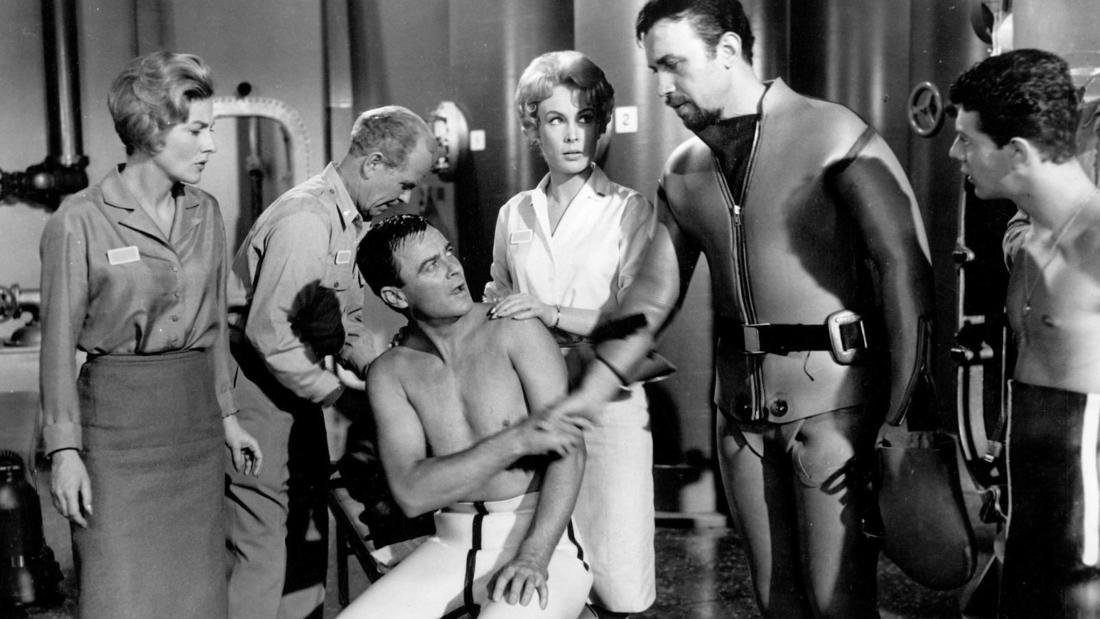 2018
with
Jordan Grigor
Marine biologist and science communicator; Postdoctoral fellow, Vanderbilt University Center for Science Outreach
Voyage to the Bottom of the Sea—

The ocean's overlooked underdogs
Program Description
Marine biologist Jordan Grigor introduces some of the ocean's "underdogs," little known animals that are vitally important to marine ecosystems, deep and shallow, warm and cold alike. Dr. Grigor also describes one of his current projects: getting kids in Tennessee involved in marine science.
Film Synopsis
When the Earth is threatened by a burning Van Allen radiation belt, U.S. Navy Admiral Harriman Nelson plans to ignore the objections of the U.N. and shoot a nuclear missile at the belt with his experimental atomic submarine.
Harriman Nelson (Walter Pidgeon) is the creator of a revolutionary nuclear submarine. After testing its capabilities in the Arctic Ocean, Nelson and the commanding officer (Robert Sterling) surface the vessel, only to discover the sky ablaze. Learning that the Van Allen radiation belt has caught fire, Nelson conceives a plan that could save the planet from destruction, but the U.N. shoots it down. Nelson is convinced it will work, but an onboard psychiatrist (Joan Fontaine) questions his sanity.
Photo courtesy of PHOTOFEST
About the Speaker
Dr. Jordan Grigor is a marine biologist, having spent several years studying the oceans, with a special focus on the ecology of zooplankton. He's worked mainly within the Arctic, using long-term studies to discover plankton adaptations, which include some of the most amazing traits you can imagine.
Having worked in seas in Scotland, Norway and Canada, he's been fortunate enough to encounter creatures in a wide range of marine environments. Collecting baseline data on the ecology of these animals is essential to understanding what might happen to them in a future destined to contain more and more human activity