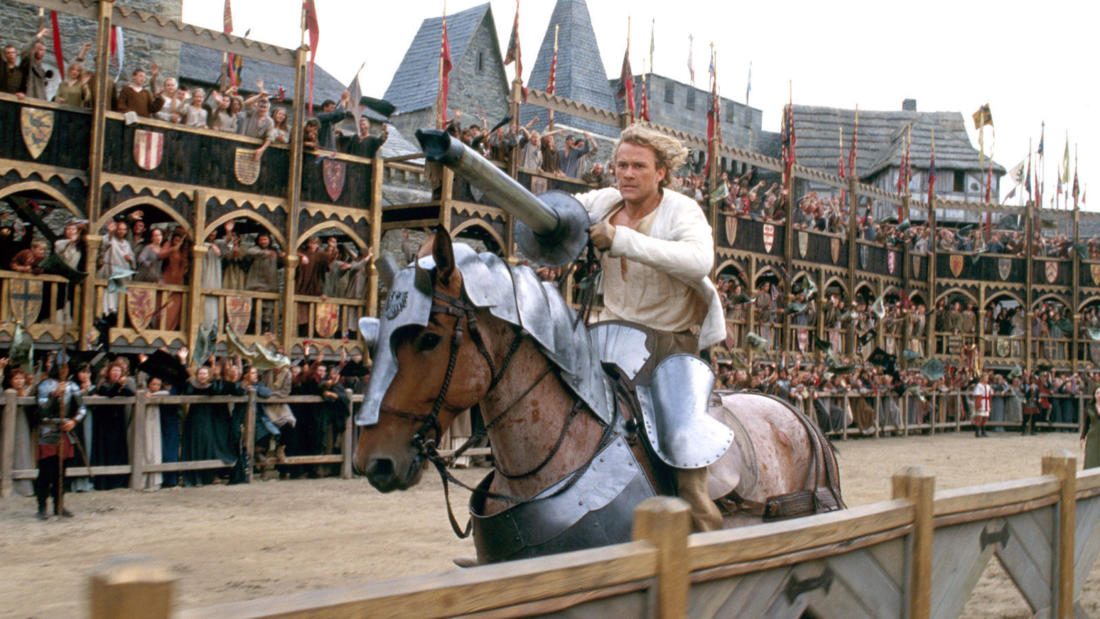 2018
with
Chris Fields
Senior mechanical engineer and owner, Sterling Armory
A Knight's Tale—

The science of swords
Program Description
Sword-maker Chris Fields gives a presentation about metallurgy, dispelling common myths about swords and delving into the science used in making swords all over the world.
Film Synopsis
A hot-headed and gifted peasant squire, fueled by his desire for food and glory, creates a new identity for himself as a knight.
Peasant-born William Thatcher (Heath Ledger) begins a quest to change his stars, win the heart of an exceedingly fair maiden (Shanynn Sossamon) and rock his medieval world. With the help of friends (Mark Addy, Paul Bettany, Alan Tudyk), he faces the ultimate test of medieval gallantry—tournament jousting—and tries to discover whether he has the mettle to become a legend.