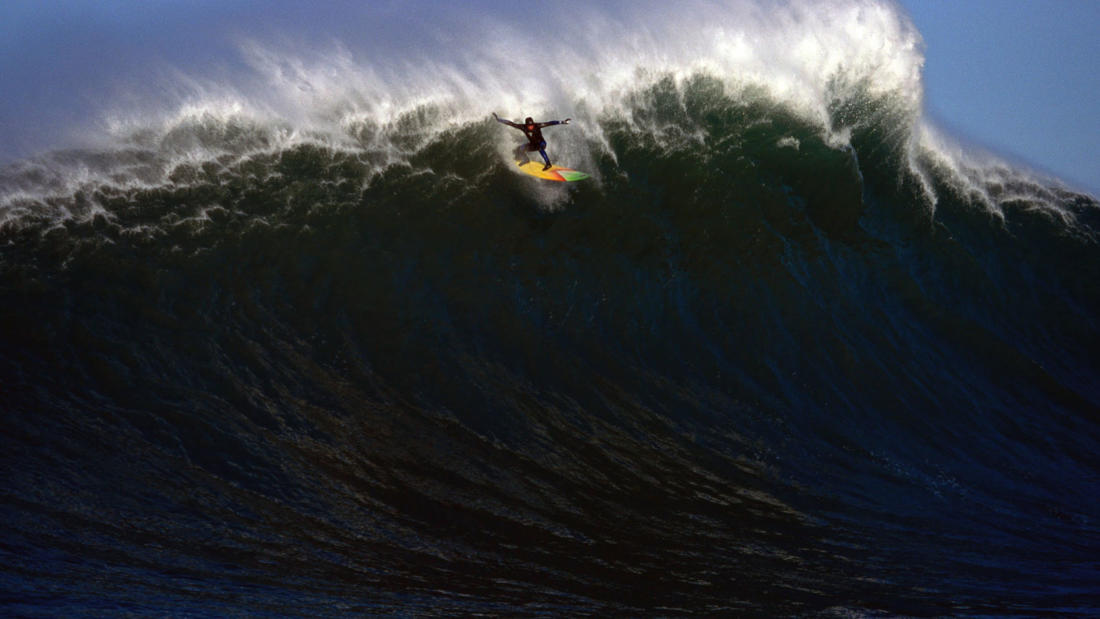 2018
with
Alan Shanks
Professor of Marine Biology, University of Oregon
Chasing Mavericks—

The science of waves
Program Description
Marine biologist Alan Shanks discusses the oceanography of waves and the effect of wave energy on coastal biology (including surfers).
Film Synopsis
A young surfer learns the secrets of surviving the towering waves of the infamous Mavericks surf break.
The inspirational true story of real life surfing phenomenon Jay Moriarity. When 15 year old Jay discovers that the mythic Mavericks surf break, one of the biggest waves on Earth, is not only real, but exists just miles from his Santa Cruz home, he enlists the help of local legend Frosty Hesson to train him to survive it. As Jay and Frosty embark on their quest to accomplish the impossible, they form a unique friendship that transforms both their lives, and their quest to tame Mavericks becomes about far more than surfing.

About the Speaker
Alan Shanks is a professor of marine biology at the University of Oregon and has been working at the University's marine laboratory, the Oregon Institute of Marine Biology, since 1994. He has a B.A. from the University of California Santa Cruz and a PhD from Scripps Institution of Oceanography. He is a biological oceanographer, but, because he gets seasick too easily, his research has focused on the hydrodynamics of the nearshore ocean and how this affects the distribution of animals, particular planktonic larvae, and phytoplankton. He has published over 100 papers on a range of topics. One of his current research interests is the effect of surf zones at rocky shores on intertidal communities.