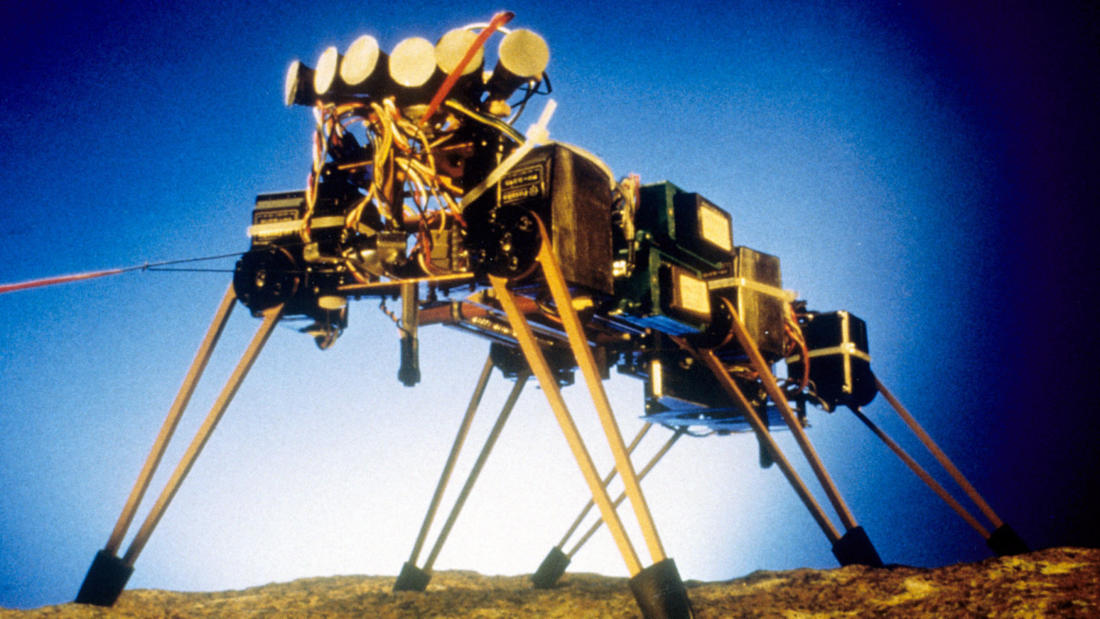 2018
with
Kent D. Dunlap
Charles A. Dana Research Professor of Biology, Trinity College
Fast, Cheap & Out of Control—

The scientific method and everyday lion-taming
Program Description
Biologist Kent Dunlap discusses the power of the scientific method.
Film Synopsis
In this documentary by Errol Morris, four men with unique vocations are interviewed: Dave Hoover, a lion tamer; George Mendonça, a topiary gardener; Ray Mendez, a hairless mole rat expert; and Rodney Brooks, a robotics designer. Using a special camera called the Interrotron, each of these men speaks about his obsession seemingly directly to the audience, while intercut stock footage and movie clips draw connections between them all.
Director Errol Morris has called FAST, CHEAP & OUT OF CONTROL "the ultimate low-concept movie—a film that utterly resists the possibility of a one-line summary."

The film interweaves the stories of four obsessive men, each driven to create eccentric worlds of their dreams, all involving animals: Dave Hoover, a lion tamer who idolizes the late Clyde Beatty, and who shares his theories on the mind of wild animals; George Mendonça, a topiary gardener who has devoted a lifetime to painstakingly shaping bears and giraffes out of hedges and trees; Ray Mendez, who is fascinated with hairless mole-rats, tiny buck-toothed mammals who behave like insects; and Rodney Brooks, an M.I.T. scientist who has designed complex, autonomous robots that can crawl like bugs without specific instructions from a human controller. As the film proceeds, thematic connections between the four protagonists begin to emerge. The lion tamer and the topiary gardener look back at ways of life which are slowly disappearing; the mole-rat specialist and the robot scientist eye the future, envisioning creatures that may someday replace the human race.

Working with Oscar-winning cinematographer Robert Richardson ("Natural Born Killers," "Casino"), Morris utilizes numerous film formats and resolutions—including black & white, color, 35mm, l6mm, Super 8 and video, as well as stock footage, old movies, and cartoons—to create a singularly impressionistic collage of images. Morris' trademark unblinking interviews were shot with his invention, the Interrotron, which allows his subjects to look directly into the camera lens and, at the same time, have eye contact (through an image projected on a teleprompter) with Morris. The film's unique vision is echoed by Caleb Sampson's haunting and powerful score.

Hilarious, sad, absurd, eerie and beautiful, "Fast, Cheap & Out of Control" is a film like no other. Starting as a darkly funny contemplation of the Sisyphus-like nature of human striving, it ultimately becomes a profoundly moving meditation on the very nature of existence.
Photo courtesy of PHOTOFEST
About the Speaker
In his teaching, Professor Kent Dunlap spans several levels of biology in the hope of demonstrating how physiological processes are, in part, products of molecular and ecological processes, but also have particular (emergent) properties at the organismal level. In addition, he tries to show how biology fits into the liberal arts by discussing the possibilities and limitations of science as a way of knowing and by examining ways that scientists have uniquely approached phenomena in the humanities, such as music, art and religion. In his research, Professor Dunlap pursues questions at the cellular, physiological, behavioral, and evolutionary levels. While his current research is on fish, he has conducted research on lizards, frogs, and rodents in the past.