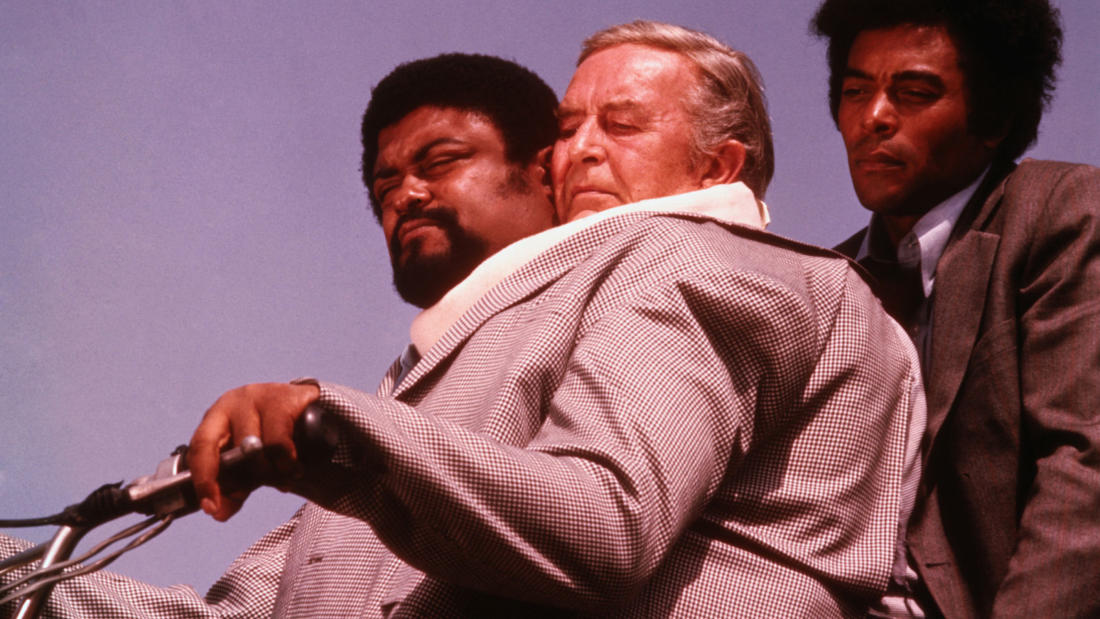 2018
with
André Seewood
Co-founder of Film Threat magazine; Filmmaker, writer, and musician; Doctoral student, The Media School at Indiana University
The Thing with Two Heads—

The sociological impact of blaxploitation films
Program Description
Emerging in the 1970s, blaxploitation films were criticized for cashing in on stereotypes...but were also among the first films to feature Black heroes and predominately Black casts. Media studies expert André Seewood, co-founder of Film Threat magazine, examines the history of Black exploitation films and the sociological and cultural impact of the genre.
Film Synopsis
When a white racist wakes up after a head transplant, he learns that his head has been attached to the still-headed body of a black convict.
American International Pictures quickly followed its 1971 feature, The Incredible 2-Headed Transplant, with a new angle for the emerging Blaxploitation market, summed up in the tagline "They transplanted a WHITE BIGOT'S HEAD onto a SOUL BROTHER'S BODY!" In Lee Frost's The Thing with Two Heads, white transplant surgeon Dr. Maxwell Kirshner and African-American convict Jack Moss go on the run together after Kirshner, faced with inoperable cancer, grafts his head onto Moss' body.
About the Speaker
André Seewood is a multiple-award-winning independent filmmaker, writer, and musician. He is the co-founder and former co-editor of FILM THREAT Magazine and a distinguished recipient of the Dennis Turner Memorial Film Studies Scholarship from Wayne State University. He is the author of SCREENWRITING INTO FILM: Forgotten Methods & New Possibilities (2006), SLAVE CINEMA: The Crisis of the African-American in Film 2nd Edition (2011), and (DISMANTLING) The Greatest Lie Ever Told to the Black Filmmaker: Collected Essays on Film (2015). He is also a major contributor to the Indiewire.com/Shadow & Act blog. André has a master's degree in French, a B.A. in film studies, and is currently pursuing his PhD in media studies at Indiana University-Bloomington.