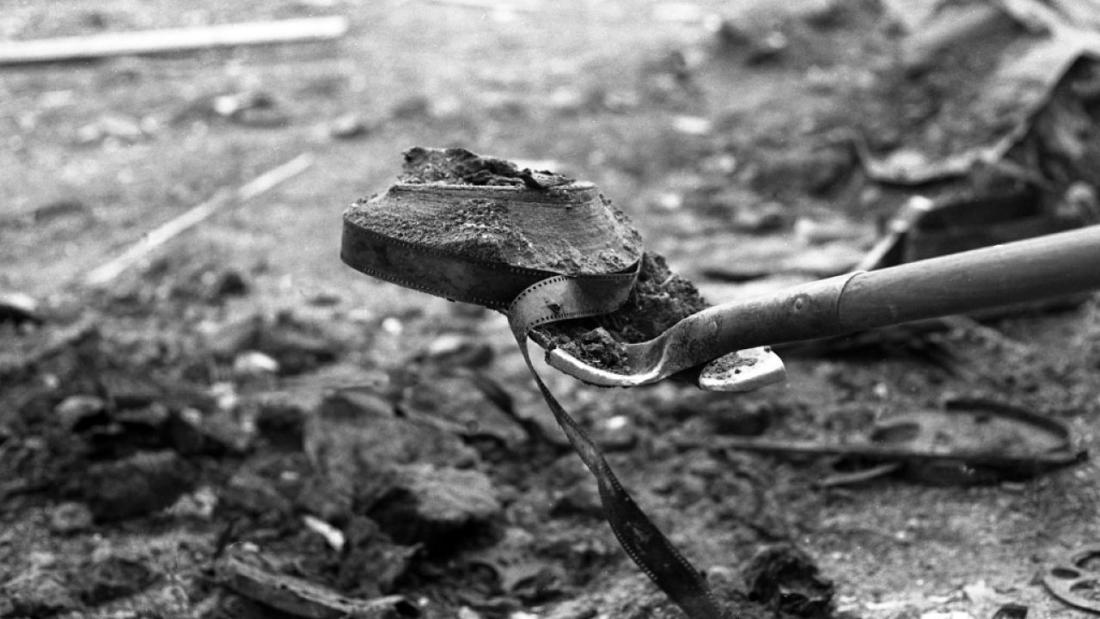 2018
with
Robert Max Holmes
Senior Research Fellow, Woods Hole Oceanographic Institution
Dawson City: Frozen Time—

When permafrost unfreezes
Program Description
Speaker Robert Max Holmes discusses the precarious state of the world's permafrost—and what it might mean for climate change if the carbon frozen in it is released. Part of the 2018 National Evening of Science on Screen.
Film Synopsis
An exploration of a massive cache of rare silent films unearthed by a bulldozer in 1978 from the permafrost beneath a busted Gold Rush boom town.
This meditation on cinema's past from Decasia director Bill Morrison pieces together the bizarre true history of a long-lost collection of 533 nitrate film prints from the early 1900s. Located just south of the Arctic Circle, Dawson City was settled in 1896 and became the center of the Canadian Gold Rush that brought 100,000 prospectors to the area. It was also the final stop for a distribution chain that sent prints and newsreels to the Yukon. The films were seldom, if ever, returned. The now-famous Dawson City Collection was uncovered in 1978 when a bulldozer working its way through a parking lot dug up a horde of film cans. Morrison draws on these permafrost-protected, rare silent films and newsreels, pairing them with archival footage, interviews, historical photographs, and an enigmatic score by Sigur Rós collaborator and composer Alex Somers. Dawson City: Frozen Time depicts the unique history of this Canadian Gold Rush town by chronicling the life cycle of a singular film collection through its exile, burial, rediscovery, and salvation.
About the Speaker
Dr. Robert Max Holmes is an earth system scientist who studies rivers and their watersheds, and how climate change and other disturbances are impacting the cycles of water and chemicals in the environment. He is particularly interested in the fate of the vast quantities of ancient carbon locked in permafrost in the Arctic, which may be released as permafrost thaws, exacerbating global warming. Dr. Holmes has ongoing projects in the Russian, Canadian, and Alaskan Arctic, and in the tropics in the Amazon and the Congo. He is committed to engaging students in his research projects and to communicating the results and implications of his research to the public and to policy-makers. Dr. Holmes recently served for two years as Program Director of the National Science Foundation's Arctic System Science Program and in 2015 was named National Fellow of the Explorers Club.