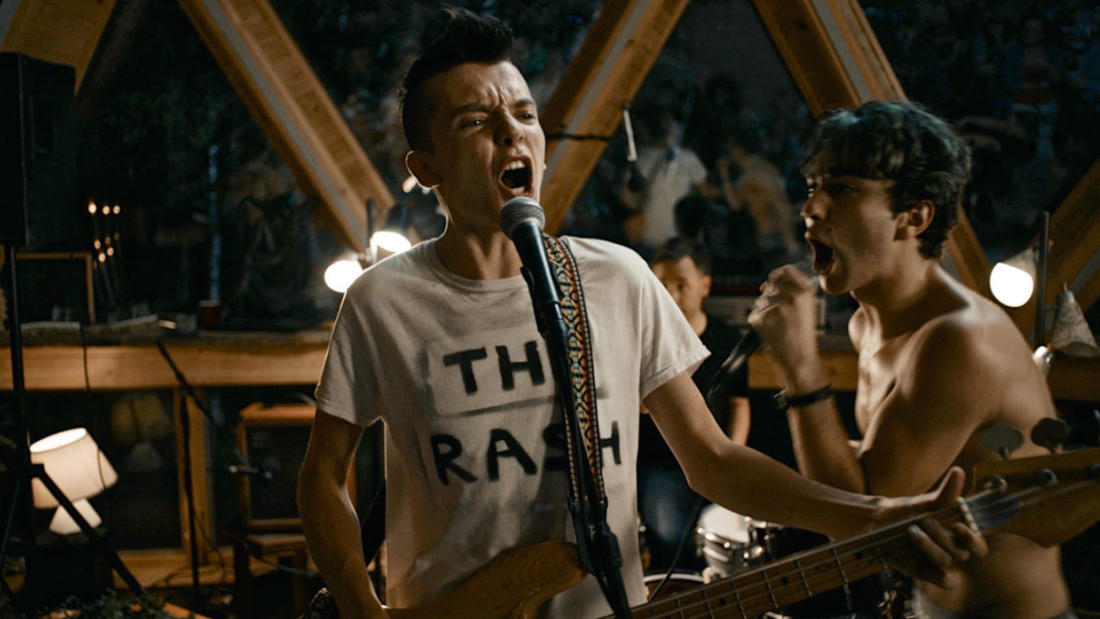 2019
with
Kenneth Hicks
Professor of Physics and Astronomy, Ohio University
The House of Tomorrow—

Beyond the geodesic dome
Program Description
Nuclear and particle physicist Kenneth Hicks discusses buckyballs, Spaceship Earth, synergy, and other legacies of Buckminster Fuller.
Film Synopsis
A sheltered, socially-awkward teen living in a geodesic dome with his Buckminster Fuller-worshiping grandmother becomes friends with a green-haired heart transplant patient who introduces him to punk rock.
Buckminster Fuller was one of the greatest minds of the 20th century who has become an icon of green-living, forward-thinking, and challenging the status quo. Based on the award-winning novel by Peter Bognanni, THE HOUSE OF TOMORROW tells Fuller's incredible story through two teens hoping to get laid, become punk gods, and survive high school.
Sixteen year old Sebastian has spent most of his life with his Nana (Academy Award-winner Ellen Burstyn) in their geodesic dome where she home schools him on the teachings of her former mentor Buckminster Fuller. But when a stroke sidelines Nana, Sebastian is taken in by a bible-banging single father from the suburbs (Nick Offerman) who is struggling to raise his son Jared: a chain-smoking, porn-obsessed, punk-loving 16-year-old with a heart transplant. A shared desire to escape their respective bubbles leads Sebastian and Jared to form a punk band and soon Sebastian experiences all the sex, drugs, and rock and roll he'd been sheltered from.
About the Speaker
Ken Hicks does research in the area of experimental nuclear/particle physics. Along with his graduate students, he publishes prolifically in this area, where he is a co-author on hundreds of papers in physics research journals. He also does research in pure mathematics, where he has published a few articles in the branch of mathematics called finite fields.
Dr. Hicks is a Fellow of the American Physical Society (APS) and is currently Secretary-Treasurer in the Division of Nuclear Physics of the APS. His primary research interest is the forces between quarks and gluons, which make up strongly-interacting particles like the proton and the neutron. In order to study such small particles, he travels to a national accelerator facility, called Jefferson Lab, located in Virginia. Using beams of high-velocity electrons, which scatter from protons, this acts like an electron-microscope that can peer into the heart of the proton and sheds light on the subatomic interactions of quarks and gluons.