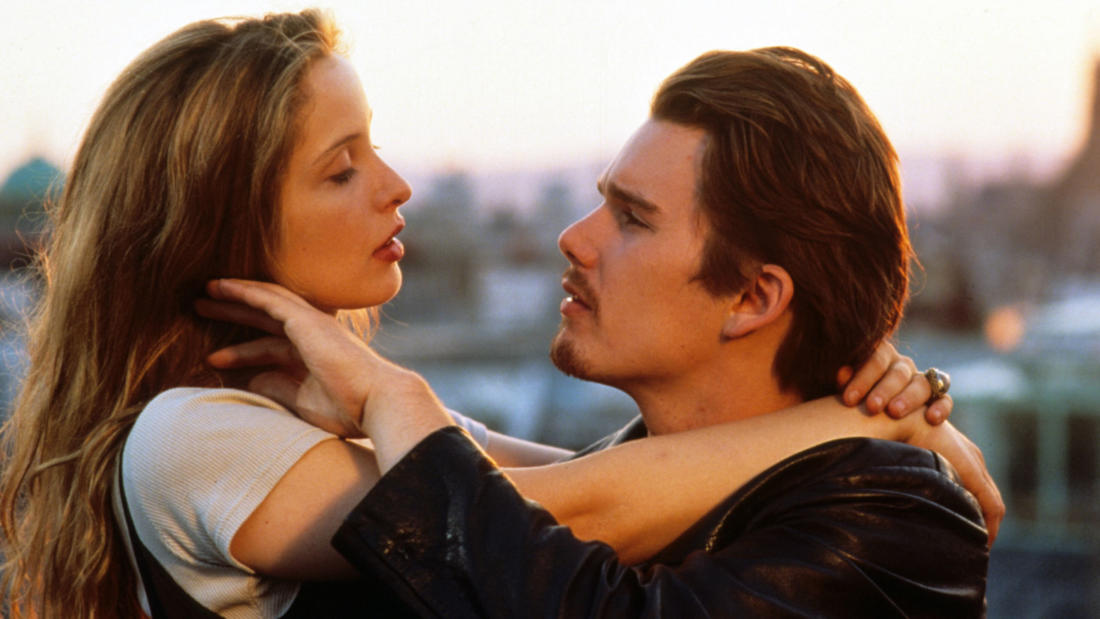 2019
with
Stacey Weiss
Professor of Biology, University of Puget Sound
Before Sunrise—

Brighter is better: A lizard tale of flashy females and discriminating males
Program Description
At this Valentine's Day edition of Science on Screen, lizard ornamentation researcher Dr. Stacey Weiss explains why brighter females are better...to male lizards, at least.
Film Synopsis
A young man and woman meet on a train in Europe and spend one night—which they both know will probably be their only night—together in Vienna.
On his way to Vienna, American Jesse (Ethan Hawke) meets Celine (Julie Delpy), a student returning to Paris. After long conversations forge a surprising connection between them, Jesse convinces Celine to get off the train with him in Vienna. Since his flight to the U.S. departs the next morning and he has no money for lodging, they wander the city together, taking in the experiences of Vienna and each other. As the night progresses, their bond makes separating in the morning a difficult choice.

Image courtesy of PHOTOFEST
About the Speaker
Dr. Stacey Weiss is a Distinguished Professor of Biology and an award winning teacher at the University of Puget Sound. She began her work on sexually selected traits in females during her PhD at Duke University and continues that work today in collaboration with numerous Puget Sound undergraduate students. Her research focuses on female-specific ornaments in lizards, asking questions about the expression and function of both visual and chemical signals. In another major line of investigation, she examines the role of microbes in protecting eggs from fungal infection in natural populations.