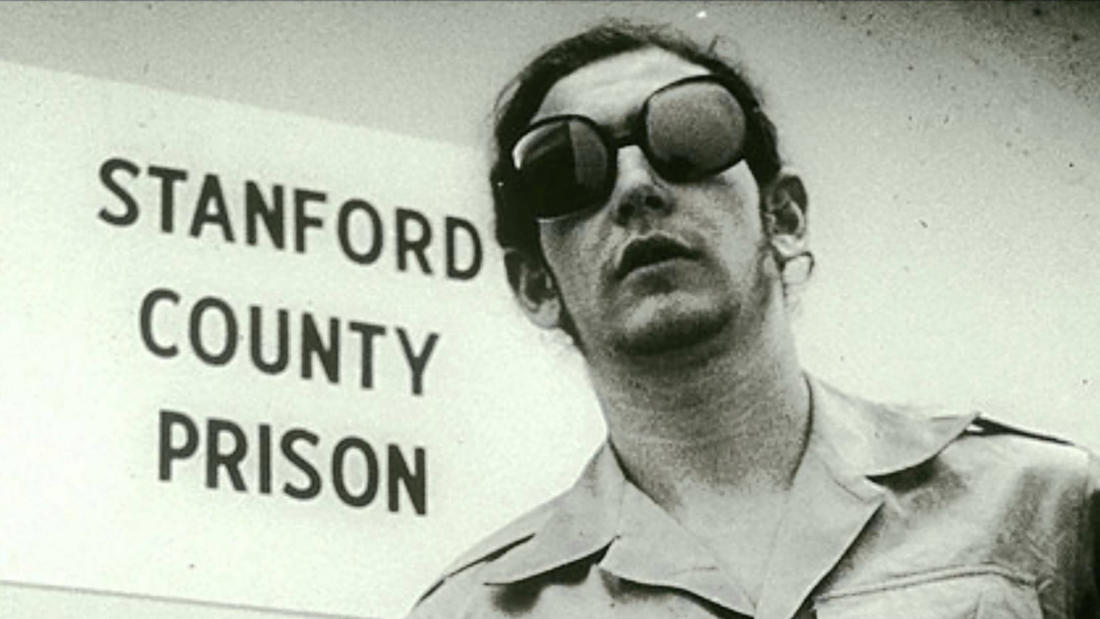 2019
with
Andrew Owen
Associate professor of Sociology and Criminology, Cabrini University
and
Vivian Smith
Assistant Professor of Sociology and Criminology, Cabrini University
The Stanford Prison Experiment—

Cause and effect in mass incarceration
Program Description
Criminologists Andrew Owen and Vivian Smith discuss the controversy surrounding the Zimbardo prison enactment experiment, the implication that built environments contribute to the formation of oppressive attitudes and behaviors, and the meteoric rise of mass incarceration that has directly resulted from the 'War on Drugs.'
Film Synopsis
In 1971, Stanford Professor Philip Zimbardo conducts a controversial psychology experiment in which college students pretend to be either prisoners or guards, but the proceedings soon get out of hand.
In this tense, psychological thriller based on the notorious true story, Billy Crudup stars as Stanford University professor Dr. Philip Zimbardo, who, in 1971, cast 24 student volunteers as prisoners and guards in a simulated jail to examine the source of abusive behavior in the prison system. The results astonished the world, as participants went from middle-class undergrads to drunk-with-power sadists and submissive victims in just a few days.
About the Speaker
Prior to joing the Cabrini faculty in 2013, Vivian Smith volunteered in a substance abuse treatment program for women, which sparked her interest in gender, crime, and justice issues.
Her experience as a National Institute of Health/National Institute on Drug Abuse postdoctoral fellow, fostered her passion for collaborative and interdisciplinary research, while grounding her in both quantitative and qualitative methods.
Her experience informed her teaching interests and laid the foundation for a career focused on providing students with the critical skills to evaluate empirical research in order to create an informed opinion.
Her passion for understanding women's criminality, has led Smith to publish on issues related to the war on drugs against women. Smith has sought research projects involving females with substance abuse diagnoses and histories of sexual and physical abuse.
She was part of a multiphase women and reentry project, where she collected and analyzed archival data from a women's prison. She also created and facilitated a reentry survey instrument for women soon to be released from prison and halfway houses.
Smith has presented her research at the Academy of Criminal Justice Sciences, American Society of Criminology Conferences, and at the annual meeting for the Society of Study of Social Problems.
Smith holds a bachelor's degree in criminology and a certificate in African American studies from the University of Maryland, College Park. She earned a master's and doctoral degree in criminal justice from the Rutgers University School of Criminal Justice.