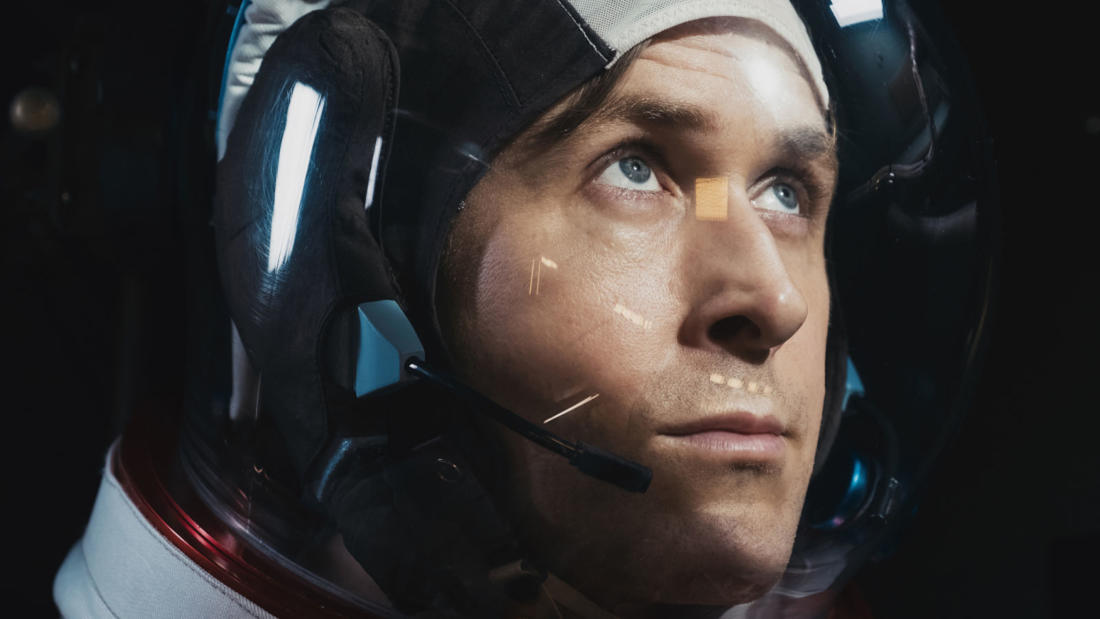 2019
with
Keith Campbell
Professor of Psychology, University of Georgia
First Man—

Fabric of the mind, fabrics of space
Program Description
This "resilience"-themed event compares mental toughness to the flexible strength of space suit fabrics. Launching with a reception and fashion show of space suits, period pieces from the 1960s, and costumes created by local organizations, the evening features psychologist Keith Campbell on the mental resilience required to be first in any field, using Neil Armstrong as an example. Presented as part of the 2019 National Week of Science on Screen.
Film Synopsis
The riveting story of NASA's mission to land a man on the moon, focusing on Neil Armstrong and the cost—on Armstrong, his family, his colleagues, the nation—of one of the most dangerous missions in history.
On the heels of their six-time Academy Award®-winning smash, La La Land, Oscar®-winning director Damien Chazelle and star Ryan Gosling reteam to tell the story behind the first manned mission to the moon, focusing on Neil Armstrong and the decade leading to the historic Apollo 11 flight. A visceral and intimate account told from Armstrong's perspective, based on the book by James R. Hansen, the film explores triumph, sacrifice, and leading under the pressure of grace and tragedy.
Image courtesy of PHOTOFEST