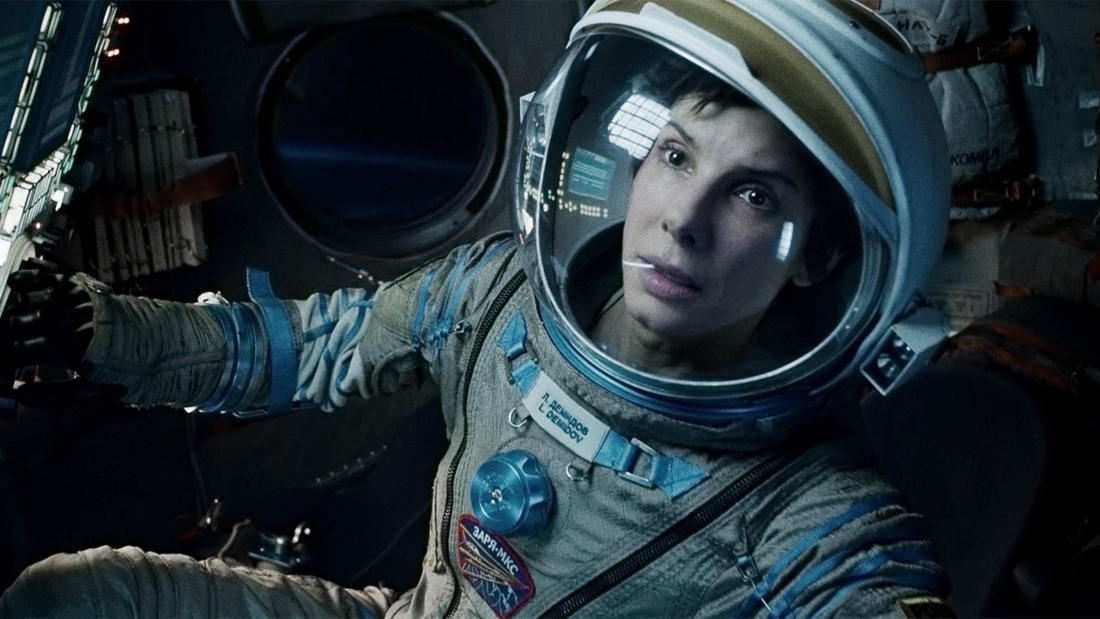 2019
with
George D. Nelson
former NASA astronaut; Professor of Physics and Astronomy, Western Washington University; emeritus Director of Science, Mathematics and Technology Education
Gravity—

Gravity always wins!
Program Description
Gravity is by far the weakest and least understood of the four known forces of nature, but it is responsible for the large-scale structure of the universe: the formation, evolution, and fate of galaxies, stars, and planets, and your beer staying in the glass until you drink it. Physicist and former astronaut George Nelson discusses the nature of gravity and shares stories about living in "zero-gravity," where the rules of motion are a little different.
Film Synopsis
A medical engineer and an astronaut work together to survive after an accident leaves them adrift in space.
Dr. Ryan Stone (Sandra Bullock) is a medical engineer on her first shuttle mission. Her commander is veteran astronaut Matt Kowalsky (George Clooney), helming his last flight before retirement. During a routine spacewalk, disaster strikes; the shuttle is destroyed, leaving Stone and Kowalsky stranded with no link to Earth and no hope of rescue. As fear turns to panic, they realize that the only way home may be to venture further into space. Gravity received 10 Academy Award nominations, and won seven, including Best Director, Best Cinematography, and Best Visual Effects.
About the Speaker
Dr. George D. Nelson is emeritus Director of Science, Mathematics, and Technology Education and Full Professor of Physics and Astronomy at Western Washington University. From 1996 to 2001, he served as the director of Project 2061 and senior staff at the American Association for the Advancement of Science (AAAS), and from 1989 to 2006, as associate vice provost for research and associate professor of astronomy at the University of Washington. From 1978 to 1989, he was a NASA astronaut and flew as a mission specialist on three space shuttle missions. During these missions, he performed an untethered spacewalk and the first on-orbit satellite repair, and was part of the crew of the first mission following the loss of the Space Shuttle Challenger. His current research is focused on education reform and the preparation of mathematics and science teachers. He has received many honors and awards, including the NASA Medal for Exceptional Engineering Achievement and the Faculty Outstanding Service Award from Western Washington University. He is an elected member of the Washington State Academy of Sciences, an elected Fellow of the AAAS, and was inducted into the Astronaut Hall of Fame in 2009.