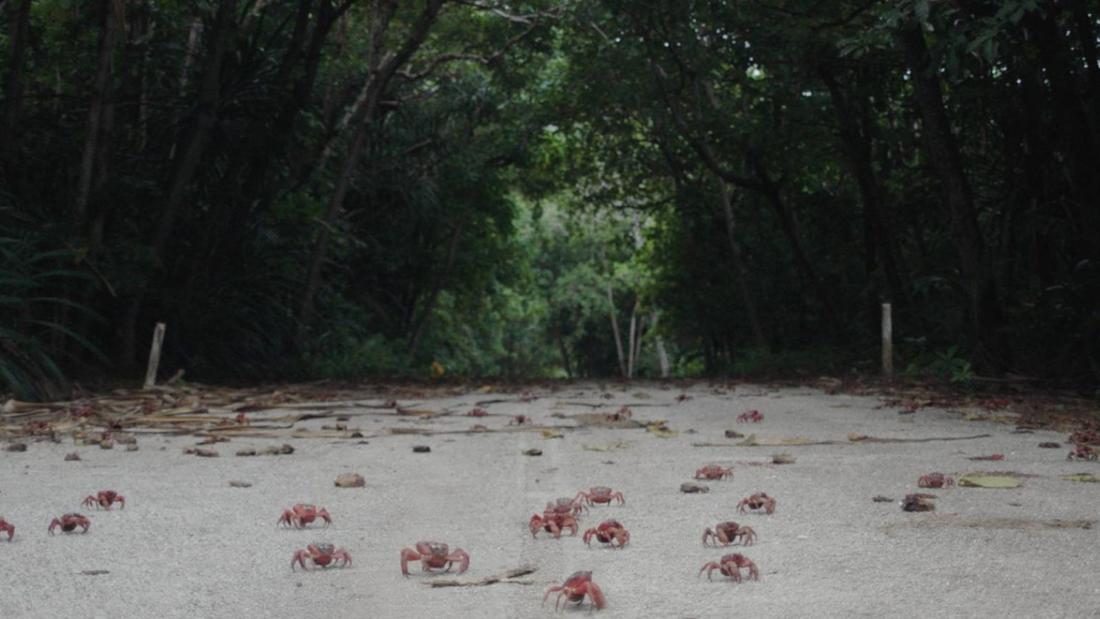 2019
Island of the Hungry Ghosts—

Island of the Hungry Ghosts at Austin Film Society
Program Description
Program details to come!
Film Synopsis
A trauma therapist on Christmas Island witnesses the annual migration of the island's land crabs and the deterioration of the human migrants held in the island's high-security detention center.
On an isolated island in the Indian Ocean, land crabs migrate in their millions from the jungle to the sea. The same jungle hides a high-security Australian detention center where thousands of asylum seekers have been locked away indefinitely. Their only connection to the outside world is trauma counselor Poh Lin Lee. ISLAND OF THE HUNGRY GHOSTS is a hybrid documentary that moves between the natural migration of the crabs and the chaotic and tragic migration of the humans.