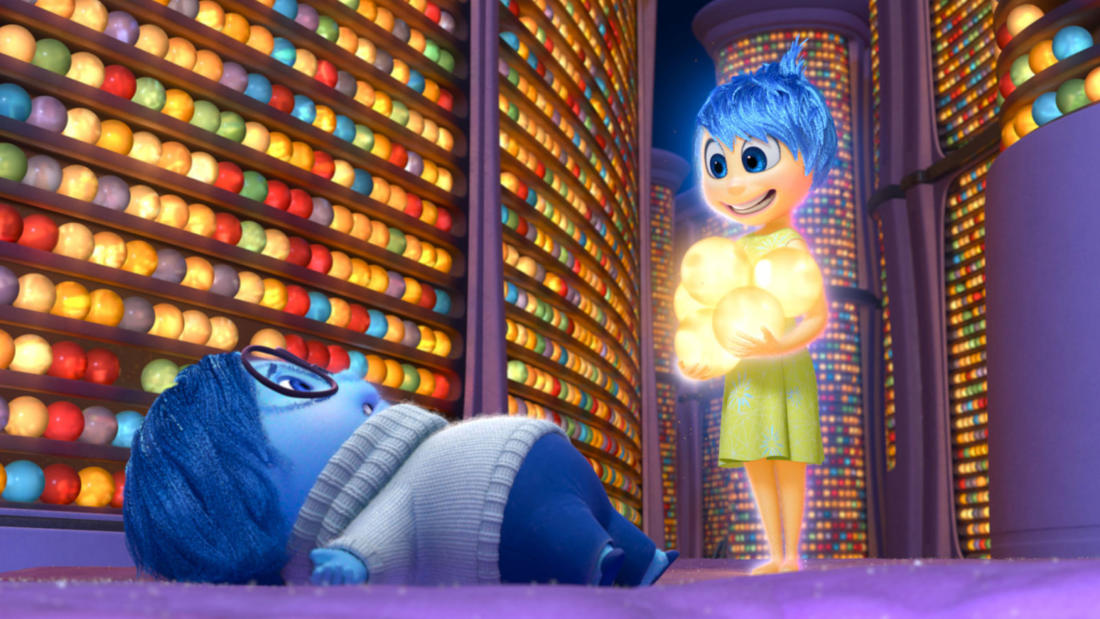 2019
with
Lisa Feldmann Barrett
University Distinguished Professor of Psychology, Northeastern University; Author, "How Emotions are Made: The Secret Life of the Brain"
Inside Out—

Making our emotions
Program Description
Psychology professor Lisa Feldman Barrett discusses how our brains construct our emotions.
Film Synopsis
An 11-year-old girl's five emotions try to guide her through a difficult transition after she moves from the Midwest to San Francisco.
Growing up can be a bumpy road, and it's no exception for Riley, who is uprooted from her Midwest life when her father starts a new job in San Francisco. Like all of us, Riley is guided by five emotions: Joy, Fear, Anger, Disgust, and Sadness. The emotions live in Headquarters, the control center inside Riley's mind, where they help advise her through everyday life. As Riley and her emotions struggle to adjust to a new life in San Francisco, turmoil ensues in Headquarters. Although Joy, Riley's main and most important emotion, tries to keep things positive, the emotions conflict on how best to navigate a new city, house, and school.
Image courtesy of PHOTOFEST
About the Speaker
Lisa Feldman Barrett, PhD, is a University Distinguished Professor of Psychology at Northeastern University, with appointments at Harvard Medical School and Massachusetts General Hospital. In addition to the book How Emotions are Made: The Secret Life of the Brain, Dr. Barrett has published over 200 peer-reviewed, scientific papers appearing in Science, Nature Neuroscience, and other top journals in psychology and cognitive neuroscience, as well as six academic volumes published by Guilford Press. She has also given a popular TED talk.
Dr. Barrett received a National Institutes of Health Director's Pioneer Award for her revolutionary research on emotion in the brain. These highly competitive, multimillion dollar awards are given to scientists of exceptional creativity who are expected to transform biomedical and behavioral research.
Among her many accomplishments, Dr. Barrett has testified before Congress, presented her research to the FBI, consulted to the National Cancer Institute, appeared on Through The Wormhole with Morgan Freeman and The Today Show with Maria Shriver, and been a featured guest on public television and worldwide radio programs. She is also an elected fellow of the American Academy of Arts & Sciences and the Royal Society of Canada.