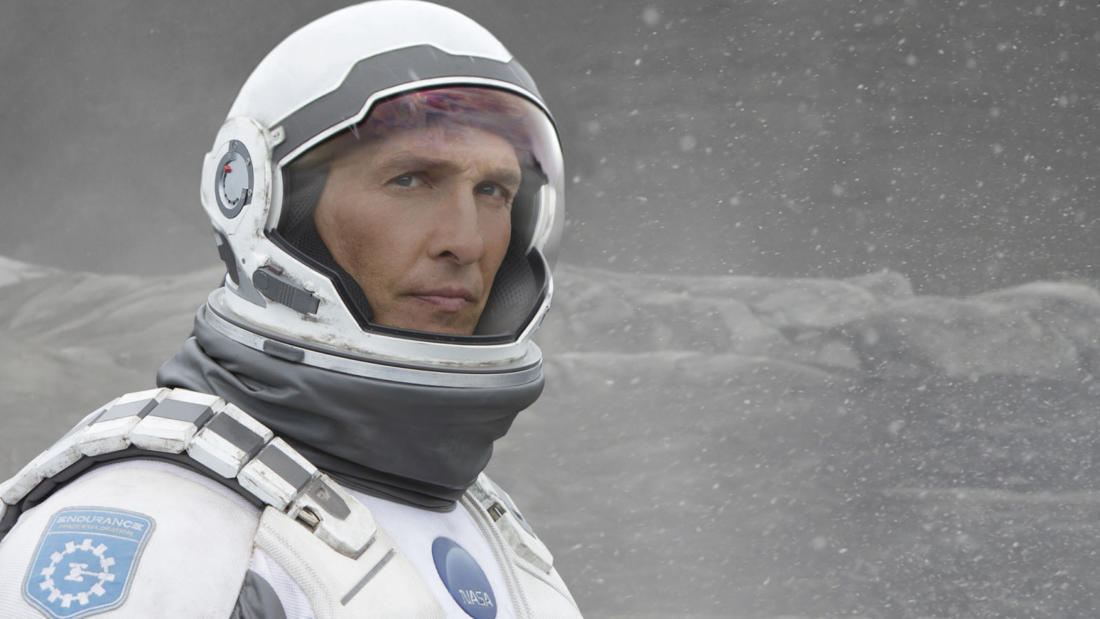 2019
with
Jeremy Hoffman
Climate and Earth Scientist, Science Museum of Virginia
and
Justin Bartel
Immersive Experience Manager, Science Museum of Virginia
Interstellar—

Of blight and black holes
Program Description
Climate scientist Jason Hoffman and astronomer Justin Bartel discuss the real-life likelihood of a world-wide crop blight like the one that forces Earth's residents into space in Interstellar.
Film Synopsis
A team of explorers travel through a wormhole in space in an attempt to ensure humanity's survival.
In Earth's future, a global crop blight and second Dust Bowl are slowly rendering the planet uninhabitable. Professor Brand (Michael Caine), a brilliant NASA physicist, is working on plans to save mankind by transporting Earth's population to a new home via a wormhole. But first, Brand must send former NASA pilot Cooper (Matthew McConaughey) and a team of researchers through the wormhole and across the galaxy to find out which of three planets could be mankind's new home.
Photo courtesy of PHOTOFEST
About the Speaker
Dr. Jeremy Hoffman, climate and Earth scientist at the Science Museum of Virginia, leads community-based science projects to measure urban microclimates and their impacts on human health, air quality, and biodiversity.
Dr. Justin Bartel, astronomer and immersive experience specialist, develops educational content and manages the digital planetarium at the Science Museum of Virginia.