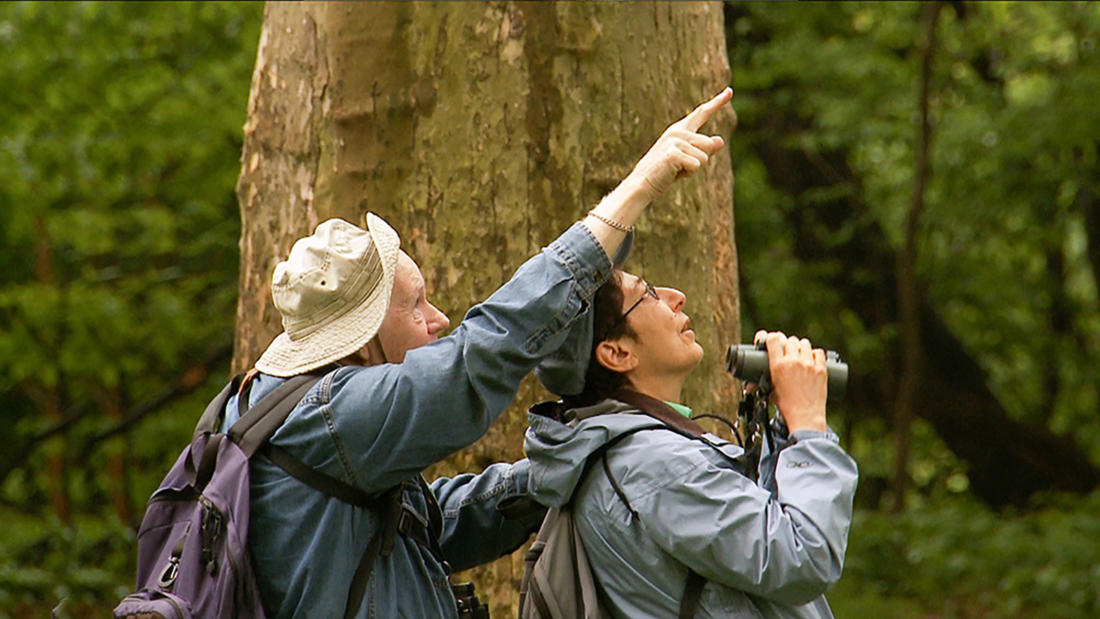 2019
with
Anne Lewis
President of City Wildlife, Inc.
Birders: The Central Park Effect—

Preservation of bird habitats in urban areas
Program Description
Wildlife rehabilitator Anne Lewis explains how city dwellers can make the asphalt jungle a safer havens for birds.
Film Synopsis
A diverse group of full-of-attitude New Yorkers reveals how a hidden world of beautiful wild birds in the middle of Manhattan has upended and magically transformed their lives.
This documentary reveals the unexpected array of wild birds that grace Manhattan's Central Park and the equally colorful New Yorkers who plan their lives around the rhythms of migration. Renowned author Jonathan Franzen, an eccentric trombone technician, an amiable fashion-averse teenager, and a bird-tour leader who has recorded every sighting she's made since the 1940s are among the film's cast of characters. Featuring spectacular wildlife footage capturing the changing seasons, Birders reveals the dazzling world that goes all but unnoticed by the 38 million people who visit America's most famous park each year.