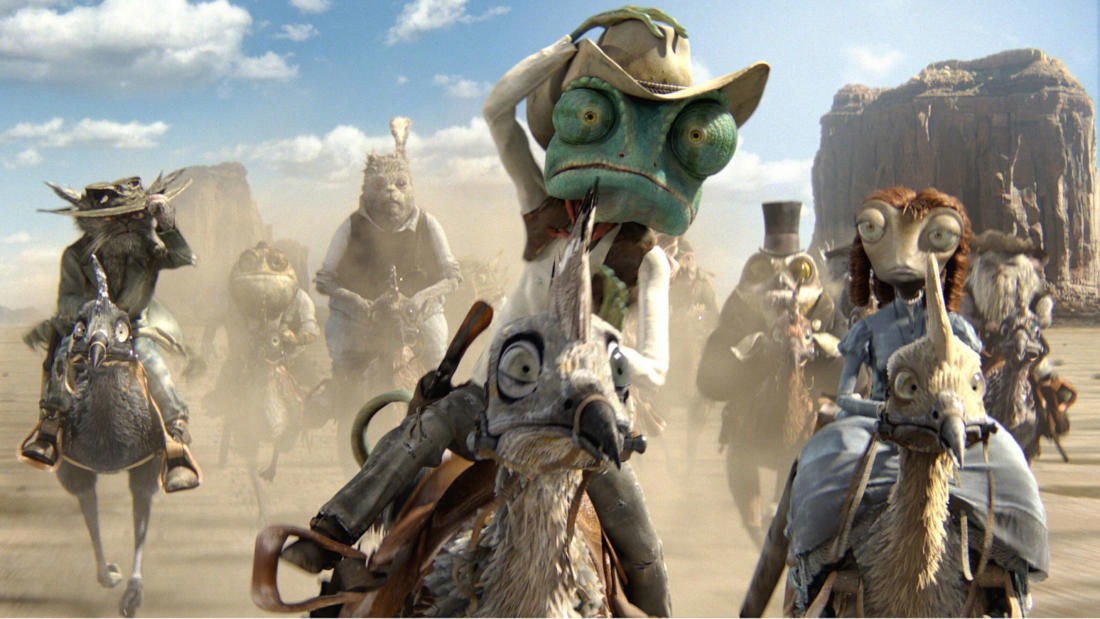 2019
with
Sergio Avila-Villegas
Conservation research scientist; Regional Outdoors Coordinator, Sierra Club
Rango—

Rango at Las Milpitas Community Farm
Program Description
This free, outdoor screening takes place at Las Milpitas Community Farm, and features an introduction by conservation research scientist Sergio Avila-Villegas.

Film Synopsis
A sheltered chameleon house-pet who dreams of being a swashbuckling hero finds himself in a Western town plagued by bandits and is forced to play that role in real life to protect it.
In the animated action/comedy Rango, Johnny Depp provides the voice of the title character, a kooky pet chameleon who gets tossed into a wild and raucous western town in desperate need of a hero. Through a series of comical misadventures, Rango is appointed sheriff of this lawless outpost (a town so tough it's just called "Dirt"), but the question is: can one unprepared and completely unqualified chameleon possibly change this little town's future for the better? Filled with goofy characters, humorous action and comical parodies of classic Spaghetti Westerns, Rango is an animated treat for the whole family.
Banner image courtesy of PHOTOFEST
About the Speaker
Sergio Avila-Villegas is the Regional Outdoors Coordinator for the Sierra Club. He is responsible for designing and directing volunteer recruitment and training programs that support and enhance Sierra Club local level outdoors programming. His goal is to increase the number and diversity of people connected to nature throughout the states of Arizona, New Mexico, Colorado, Utah, and Nevada.
Previously, Sergio worked as a Conservation Research Scientist with the Arizona-Sonora Desert Museum, where he led collaborative efforts on connectivity for wildlife, habitat restoration, education and interpretation in the Sonoran Desert region of Sonora, Baja California and Arizona. Sergio graduated from the University of Baja California with a Master's degree in Arid Lands Management, and the University of Aguascalientes with a B.S. in Biology. For over sixteen years, Sergio has gained extensive training and experience working in remote areas of northwest Mexico and the U.S. southwest on wildlife conservation and research, and on challenges related to wildlife movement across the US-Mexico border.
This event is presented in partnership with Las Milpitas Community Farm, the Community Food Bank of Southern Arizona, and Pima County Food Alliance (PCFA).