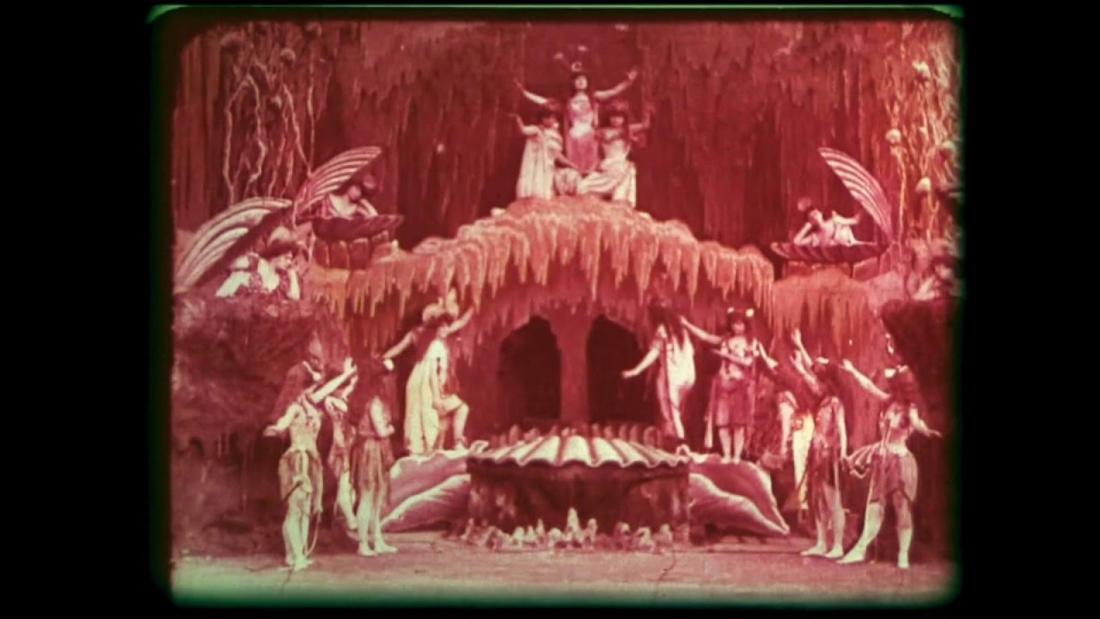 2019
with
Jennifer Fay
Associate Professor of Cinema & Media Arts and English, Vanderbilt University
Down in the Deep—

Sci-lent cinema: The science of celluloid
Program Description
This unique live experience assembles a wide array of digital restorations and 16mm prints of early cinema's finest science-focused and science-fiction films, accompanied by live original scores by the Hyasynth House collective. Featuring "trick films", experimental pieces, sci-fi oddities, and science-centered works by pioneering women and African-American artists, the program is introduced by film professor Jennifer Fay, who discusses the science of early filmmaking.
Film Synopsis
A pearl fisherman meets the Queen of the Deep at the bottom of the ocean in this silent fantasy from 1907.
Entranced by a beckoning women, a pearl fisherman dives into the ocean, encountering numerous sea creatures, and a giant clam, which opens to reveal the Queen of the Deep who entertains our hero before transporting him home with pearl treasures inside the giant shell.
About the Speaker
Jennifer Fay is associate professor of film and English at Vanderbilt University. She specializes in American and continental film theory and history, ecological criticism, and the political economy of cinema. She is author of Theaters of Occupation: Hollywood and the Reeducation of Postwar Germany and Inhospitable World: Cinema in the Time of the Anthropocene, as well as the co-author of Film Noir: Hard-Boiled Modernity and the Cultures of Globalization.
Hyasynth House is a Nashville-based electronic music collective for female, trans, and non-binary folx [sic].