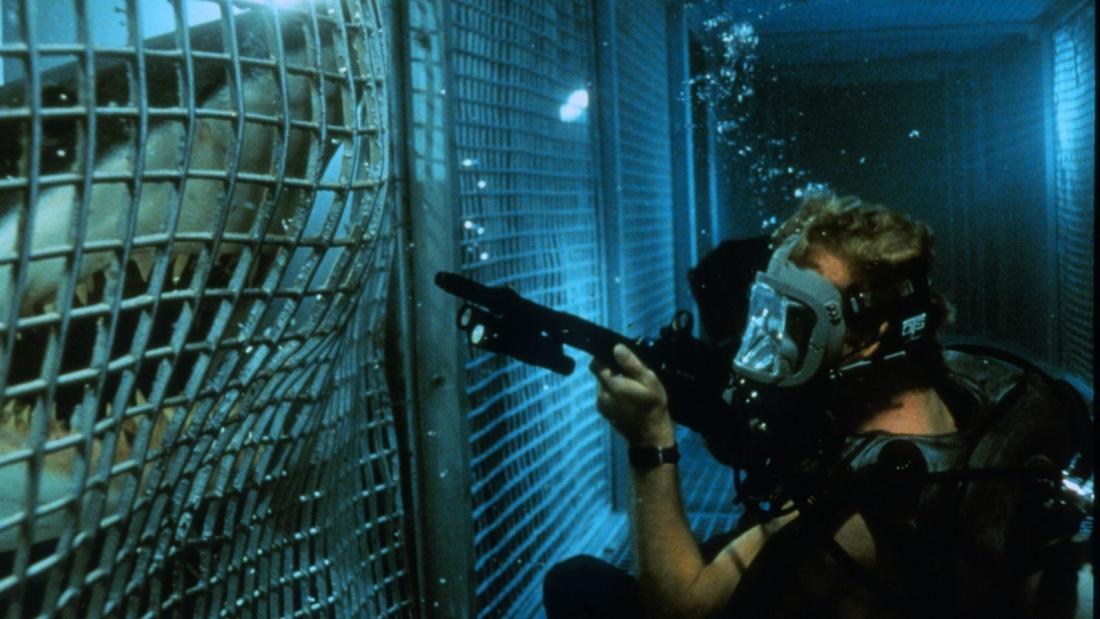 2019
Deep Blue Sea—

Shark encounters
Program Description
Enzian celebrates the 2019 National Week of Science on Screen with a screening of the cult classic Deep Blue Sea, shown on glorious 35mm, preceded by a marine specialist discussing shark behavior and the feasibility of genetic modification in marine life.
Film Synopsis
Scientists in an isolated research facility become the prey as a trio of intelligent sharks—genetically altered in the name of medical research—fight back.
On an island research facility, Dr. Susan McAlester (Saffron Burrows) is harvesting the brain tissue of DNA-altered sharks as a possible cure for Alzheimer's disease. When the facility's backers send an executive (Samuel L. Jackson) to investigate the experiments, a routine procedure goes awry and a shark starts attacking the researchers. Now, with sharks outnumbering their human captors, McAlester and her team must figure out a way to stop them from escaping to the ocean and breeding.