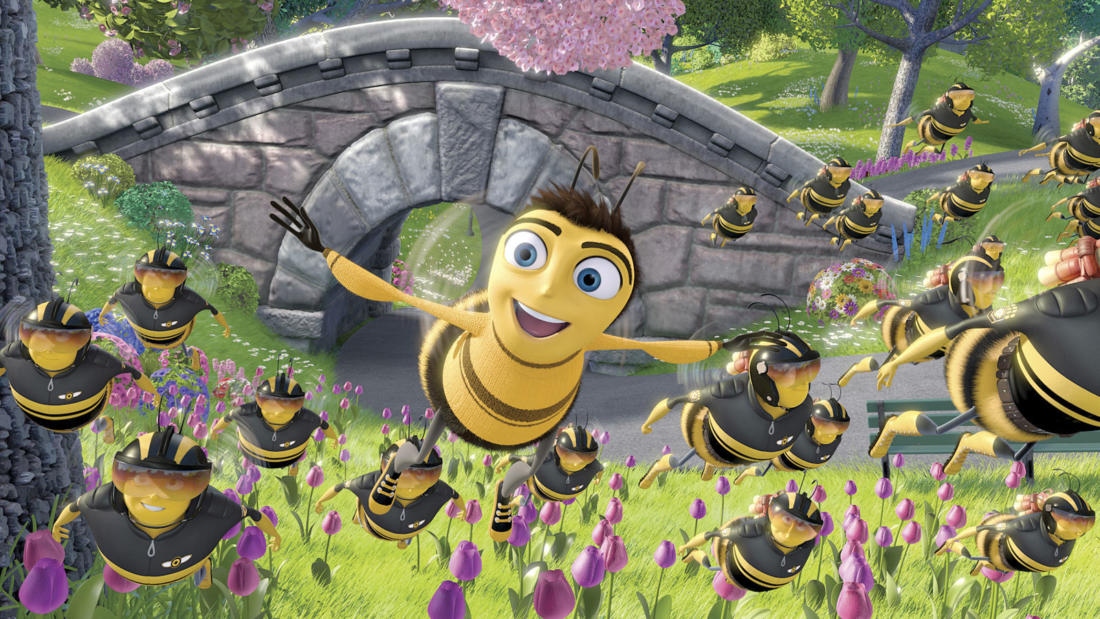 2019
with
Noah Wilson-Rich
Founder and chief scientific officer, The Best Bees Company and The Urban Beekeeping Laboratory and Bee Sanctuary
Bee Movie—

SoS Jr.: Disappearing bees
Program Description
Bee expert Dr. Noah Wilson-Rich explains why bees are important, why they are disappearing, and how backyard beekeepers can help save them.
Recommended age: 5+
Film Synopsis
A free-thinking bee sues humanity for stealing his species' honey.
A recent college graduate, bee Barry B. Benson wants more out of life than the inevitable career that awaits him and every other worker in New Hive City—a job at Honex making honey. Barry jumps at the chance to venture out of the hive, and soon encounters a world beyond his wildest dreams. When Barry inadvertently meets a quirky florist named Vanessa, he breaks one of the cardinal rules of beedom—he talks to her. A friendship soon develops, and Barry gets a guided crash course in the ways of the human race. When he shockingly discovers that anyone can purchase honey right off the grocery store shelf, he realizes that his true calling is to stop this injustice and set the world right by suing the human race for stealing the bees' precious honey.
About the Speaker
Behavioral ecologist and published author Dr. Noah Wilson-Rich is founder and chief scientific officer of The Best Bees Company, a full-service beekeeping operation headquartered in Boston, and The Urban Beekeeping Laboratory and Bee Sanctuary, a Boston-based nonprofit on a mission to improve bee health.
Dr. Wilson-Rich was bitten by the science bug in high school, when he participated in Project SEARCH, a state-run program in Connecticut that surveyed aquatic invertebrate species as bio-indicators for water pollution. He continued his involvement in research as an undergraduate at Northeastern University and as a graduate student at Tufts University, focusing on social insects. As an academic scientist, Dr. Wilson-Rich has held various adjunct faculty appointments in biology, including at Tufts University, Northeastern University, and Simmons College, and is a research affiliate at the MIT Media Lab. He has given two talks at TEDxBoston: "Every City Needs Healthy Honey Bees" in 2012, and "Our Future with Bees" in 2014. His 2014 book The Bee: A Natural History, was published by Princeton University Press in the U.S. and Ivy Press, Ltd. in the U.K. and Europe.