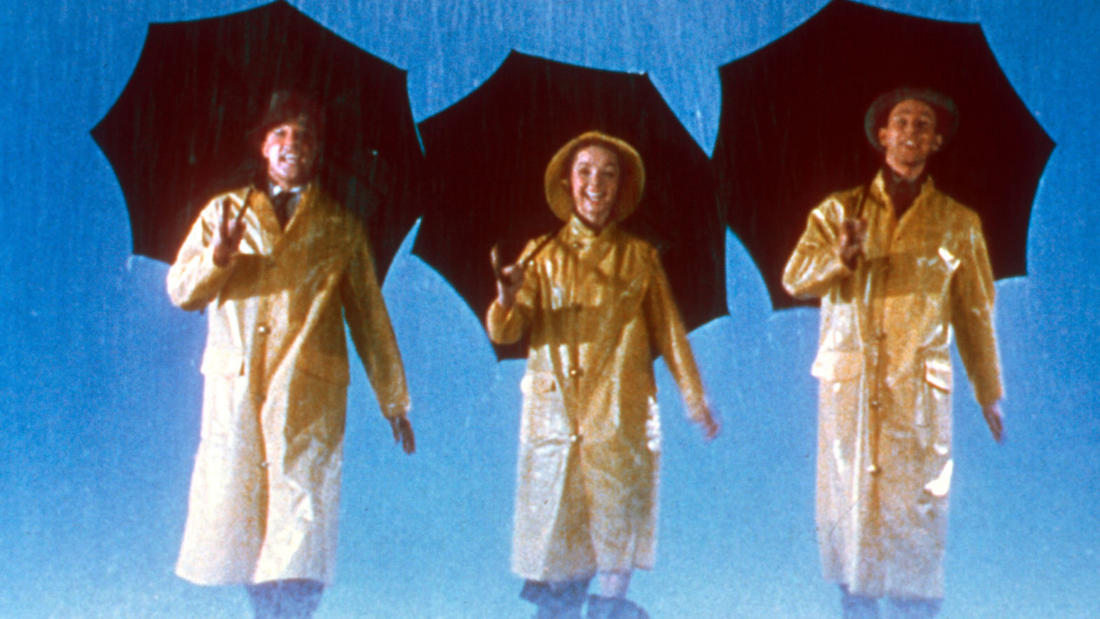 2019
with
Daniel Davis
Harvard Natural Sciences Lecture Demonstrator, Harvard University
Singin' in the Rain—

SoS Jr.: The physics of sound
Program Description
Dr. Daniel Davis, a member of Harvard University's Natural Sciences Lecture Demonstrations team, introduces this iconic film about the birth of "talking pictures" with some ear- and eye-popping demonstrations illustrating the physics of sound.
Recommended age: 6+
Film Synopsis
When Hollywood attempts the transition from silent films to talkies, a matinee idol hopes to make the cut. But he's hampered by a silent-movie queen with a voice like fingernails on a blackboard.
Gene Kelly, Debbie Reynolds and Donald O'Connor combine their talents in one of the greatest big-screen musicals ever made, a two-time Oscar nominee that includes the songs "Good Morning," "Make 'Em Laugh," and the iconic title tune.

When the transition is being made from silent films to `talkies', everyone in Hollywood has trouble adapting. Don and Lina are the movies' most popular romantic couple, but when their latest silent film is remade into a musical, only Don has the voice for it. After fruitless practice with a diction coach, Lina still sounds terrible. So Kathy, a bright, young aspiring actress, is hired to record over her voice. Will she take Lina's place as Don's leading lady, on screen and in real life?
About the Speaker
Dr. Daniel Davis is a member of Harvard Natural Science Lecture Demonstrations, a team of physicists and chemists who develop, construct, and present demonstrations to supplement Harvard University lectures in physics, chemistry, astronomy, and biology. These demonstrations clarify and enhance the scientific concepts presented in lecture with visible, memorable, and sometimes mind-blowing effects. Before he joined the Harvard demonstration team in 2015, Dr. Davis was program manager for live presentations at Boston's Museum of Science.