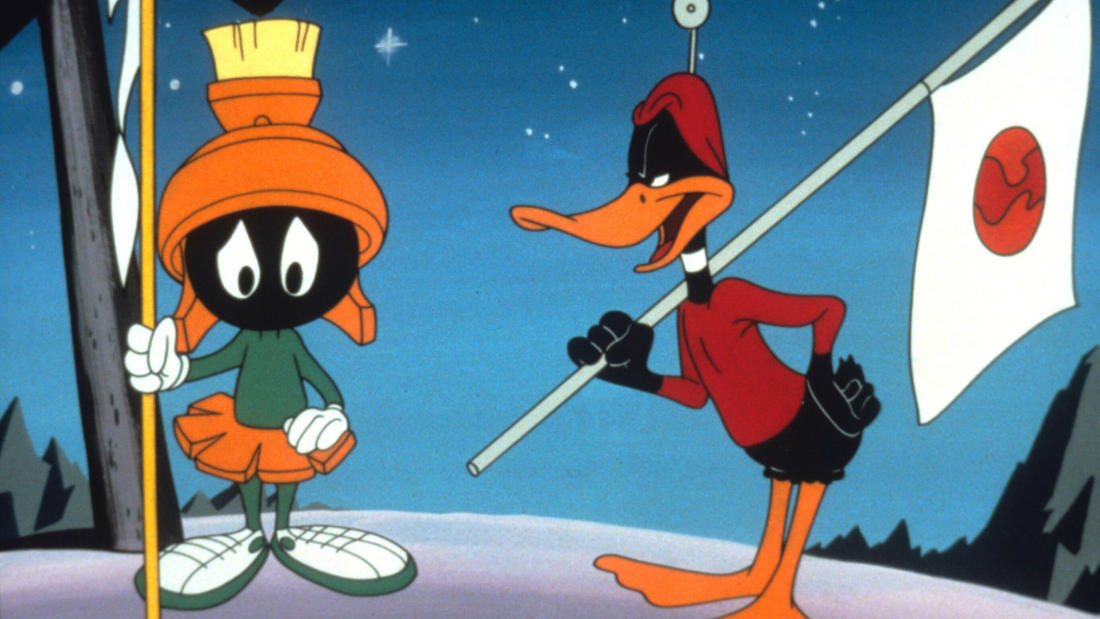 2019
with
Michael "Bodhi" Rogers
Professor, Department of Physics and Astronomy, Ithaca College
Looney Tunes—

Testing cartoon "physics?"
Program Description
Professor Bodhi Rogers leads a presentation on cartoon physics, including elements from his inquiry-based "Physics?" course, in which students test and identify the different laws of physics governing various cartoon and movie worlds.
Film Synopsis
Eh, what's up, doc? Classic animated shorts featuring America's favorite wabbit and friends.
Looney Tunes, the indelible series of short cartoon films produced by Warner Bros. from 1930 to 1969, helped define the golden age of American animation, introducing audiences to a cast of unforgettable characters: Bugs Bunny, Daffy Duck, Elmer Fudd, Porky Pig, Tweety and Sylvester, Marvin the Martian, and many others. Propelled by anvil drops, Acme rockets, and an endless supply of inspired zaniness, Looney Tunes and its companion series Merrie Melodies reigned for two decades as the most popular animated shorts in movie theaters.
Image courtesy of Photofest