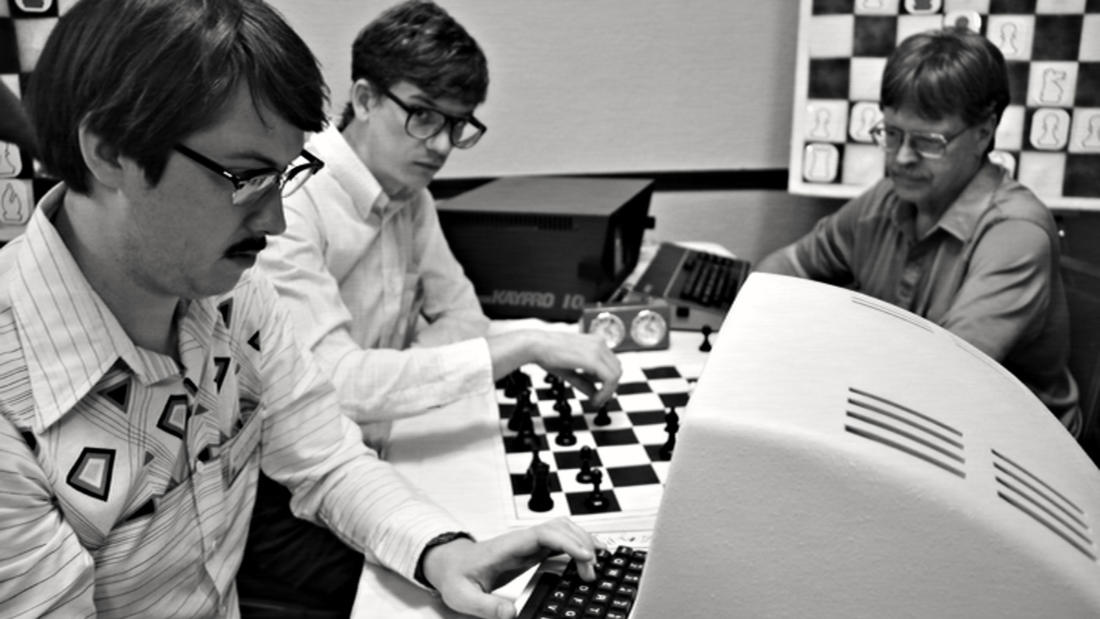 2019
with
Ashley Lynn Priore
Founder and CEO, The Queen's Gambit Chess Institute
Computer Chess—

The age of digital anxiety: The decline of journey-thinking in the technology era
Program Description
Ashley Lynn Priore, founder of The Queen's Gambit Chess Institute, discusses how technology has led us to think that the point of games like chess—and of scientific endeavor—is arriving at the "right" result, rather than experiencing the journey and process through which we find solutions. What implications does this have on our society, and what does it mean for the future of chess?
Film Synopsis
A 1980s-set story centered around a man-versus-machine chess tournament.
Set in the early 1980s, in and around an isolated roadside hotel, computer programmers gather for a tournament that pits their chess programs against each other. The action is centered on the junior programmer of an academic team who begins to suspect that their computer is able to detect the difference between a computer opponent and a human one, and thus is exhibiting elements of self-consciousness. He also learns from another member of the team that the computer had been engaging him in gnomic philosophical dialogue and hinting that it thinks it's alive.
About the Speaker
Ashley Lynn Priore is the founder and CEO of The Queen's Gambit Chess Institute, a nonprofit organization dedicated to chess programming and outreach in the Pittsburgh region. A social entrepreneur and educator, Priore leads the chess movement in Pittsburgh. She works directly with public officials to expand chess programming across the city and is the Pennsylvania State Coordinator for the National Women's Chess Committee. A board member of the Pittsburgh Chess Club, Priore has changed the way students learn chess by creating an interactive curriculum that explains how chess reinforces subjects taught in school, fosters mental growth, and encourages social, economic, and political involvement.